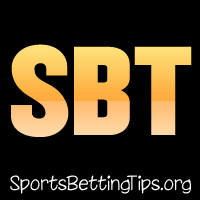 Follow @SBTSportBetting
A 1-1 record last night.
The loss was the Celtics -10 against the lowly Magic and they lost outright. There is clearly something going bad with this team right now and it's hard to put a finger on what it is. They had Kyrie Irving back for this one and he poured in 40 points, but the rest of the team only managed 55. Are the young guys being exposed? Is the bench simply not deep enough? This team has issues right now and I'll be studying them trying to figure it out.
The Lakers were +2 at home against the Knicks and absolutely dominated in this win. They won the scoring battle in every quarter and the final score saw them win 127-107. As we predicted in the post, they were better without Lonzo Ball and playing more Jordan Clarkson. The guard had 29 points, 10 assists and 6 rebounds in this game and was a key to the victory. Calm me crazy, but maybe they should play him more (?). This Lakers team isn't the best team right now, but they do have some talent. Maybe if Luke Walton tried to stop playing everybody, they may have more impressive performances like this in the future.
Our system likes just one game today so we'll get right into previewing that one.
Sacramento Kings vs. Charlotte Hornets Betting Tips:
Sometimes your system spits out a game so obvious that it makes you feel good. You know that your system works because it doesn't over complicate things and can spot a game that should be a lay-up. This is one of those games.
Against the spread, the Kings are just 8-13 on the road and a 2-7 in the month of January. This is not a good team and they are headed for the lottery. They currently rank dead last in Net Rating by a large margin with a -10.1. They do that with a below average offense and a defense that also ranks dead last in Defensive Rating at 110.2 This is not a good team. They are averaging losing by ten points and the line on this one is… ten points.
Of course, that's before you even consider the Hornets. They are playing at home where they have fared better this season. They have started to play much better over the past month, ranking 11th in Net Rating over that time period with a top ten defense. The offense has started to come around as well lately with coach Steve Clifford returning to the bench and turning the offense over to Kemba Walker and Nicholas Batum. This has led to really good things for them as they've scored 105+ in three straight.
The play here is obviously the Hornets -10. The Kings have lost seven straight and 10 of their last 11 while the Hornets seem poised to make a mini-run towards the eighth seed in the Eastern Conference. I don't think they'll get there, but this team is no pushover and they will put up a good fight every night. This is just an outstanding match-up for them and Charlotte's fans (and Michael Jordan) should be very happy tonight.
Follow @SBTSportBetting