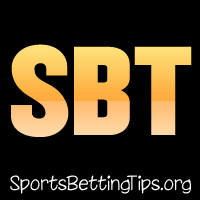 Follow @SBTSportBetting
A frustrating 1-2 record last night.
A day after the Heat let us down big time in the second half, we went against them as we picked the Hornets -5. They were a schedule alert game, but they did the exact opposite of what we expected them to do: they finished strong. The Hornets had this game in hand until a 33-22 final quarter by the Heat. I don't get it.
Our system loved the Clippers +2 yesterday, but they decided they didn't want to play any defense. The played the Jazz who rank 18th in Offensive Rating and somehow gave up 76 points in the first half. How is that even possible?
Thankfully, we had the Sixers -7.5 over the Bucks. Milwaukee played without Giannis and it showed. Despite a triple double from Khris Middleton, the Bucks got walloped 116-94 to give us the win.
Orlando Magic vs. Boston Celtics Betting Tips:
Boston is 0-2 since coming back from their long break after playing in London and it's time they start playing better. Kyrie Irving should be healthy for this one and if he is, we are all over the Celtics. This is a really great team that is in desperate need of a win right now. Plus, they are playing at home.
The Magic have a dreadful 5-20 record on the road this season and have been the fourth worst team by Net Rating this season. They have lost a lot lately and the Celtics defense should be able to have a field day with them today.
The Celtics -10 is the play of the day for us. As long as Kyrie Irving plays. If he is ruled out, skip this game. You've been warned.
Los Angeles Lakers vs. New York Knicks Betting Tips:
We haven't bet on the Lakers much this season, but today is prime time to break that cycle as they are in a great position to grab the win today at home. We have our theories about NBA players being in Los Angeles on a weekend night and an early game the next day. This is one of those games and while that isn't the whole reason we are picking this, it's definitely part of it.
The other reason is that the Knicks are pretty terrible on the road with just a 6-16 record while the Lakers have been pretty strong all things considered. They are 10-14 and 13-11 against the spread at Staples Center this year which is pretty respectable for a lottery team. It is unclear if Lonzo Ball will play in this one, but that might actually be a net positive for the Lakers as it has meant more minutes for Jordan Clarkson who is a more polished NBA player at this point in his career. He scored 33 points on Friday night and it's easy to see why he is the subject of so many trade rumors.
The Lakers +2 is our pick in this game today. The road record of the Knicks and the early start should be enough to give the Lakers the W today.
Follow @SBTSportBetting