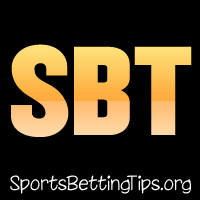 Follow @SBTSportBetting
Well it was a 1-1 day yesterday and if you took the over in the Knicks vs Warriors game that my system suggested, it was a 2-1 day for you.
I was very disappointed in the Magic who led for 3 straight quarters and then just completely dropped the ball at the end of the game. They allowed the Kings to take over and wipe out the deficit and win.
What's really annoying is that's something the Kings haven't been able to do lately. Where the hell did Temple come from??? I mean nothing you could do there – even if you told me beforehand "Hey Garrett Temple is going to enter beast mode in the final quarter" I'd just laugh it off.
We won with the Spurs who beat the Cavs. That one had me nervous too as there was a fair amount of people I saw backing the Cavs. However despite Lebron putting up 28 points the Spurs saw them out to the end with a great performance.
And the over in the Knicks/Warriors was 225pts and that one had a nice 235 points going 10 points over. Thanks system!
Pacers vs Suns Betting Tips:
Going to go with Pacers -7.5 in this one.
I think this will be a tight one but the Pacers are performing well at home lately and are one of the teams to beat the Spurs recently. They're going up against a Suns team who have been struggling on the road lately.
The Pacers dressing room is a good place to be at the moment with everyone on good terms and willing to fight for each other and that's the type of thing I like to back.
Hawks vs Raptors Betting Tips:
I'm taking Hawks +6 here.
Hawks come into this having one 3 of their last 4 home games with victories over the Jazz, Pelicans and Spurs.
Raptors beat them a month ago in Toronto but Raptors are really starting to struggle on the road.
Lowry is back but that never seemed to help them against the Timberwolves and having been beaten by the Raps twice, that should motivate Atlanta.
I could totally see it being a win for the Raptors but I like Atlanta to at least keep it nice and close and 6 points is the sweet spot for me.
Grizzlies vs Spurs Betting Tips:
Fading the team that won us money yesterday with Grizzlies -1. Seem's crazy backing the 17-29 Grizzlies vs the 31-18 Spurs but here we are.
Yeah I loved what the Spurs did last night but I also love the Grizzlies and their performances lately. No matter the opponent they're putting up some damn solid home performances.
Spurs will be hungover after that victory last night and they have struggled on back to backs lately as it is. I can see them hanging with the Grizzlies early on but I think Memphis will pull away.
Grizzlies -1 is a nice line and I'm happy with it.
Follow @SBTSportBetting