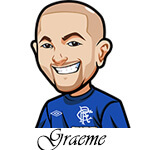 It was nice to come out swinging in 2018 with a small winner 2 weeks ago, and I was able to keep that going with another cash last week.
I backed the Canadian Adam Hadwin in the Careerbuilder Challenge and he promptly delivered with a 3rd place finish. Luckily only 2 others finished tied for 3rd so dead heat rules didn't apply and we got the full 1/4.
Hadwin played solid golf throughout the week and was only 2 strokes off the top spot.
In saying that I'm a bit disappointed I missed out on Rahm last week. Granted he was only 9/1 odds and last year he struggled here, but I remember watching his performance at the Tournament of Champions and thinking "I gotta bet him next time out". He's one of those players who you watch and just get that vibe from.
Oh well – hopefully next time.
Here's the Hadwin betting slip:

Wasn't too bad a tournament betting wise. Vegas finished at -17 and harman -14 so both were up there.On the Abu Dhabi Rory finished 3rd – bit disappointing he couldn't deliver that big finish but oh well.
Let's move onto this week.
Farmers Insurance Open Betting Tips:
Played on two different courses at Torrey Pines- the south course and the north course. There's enough differences to them that makes things tricky and I've seen plenty a golfer struggle when they switch. There was a few changes to the North Course we saw last year which made it more difficult too.
Course form is less of a factor here due to this although you still do tend to see the same people perform well however that switchover and the changes last year can make things difficult. Generally you will see only the top golfers winning here.
Jon Rahm: Last years winner and if he's on the top of his form, as he probably will be after last week, he can be unstoppable. He started slow last year in this one but came along very strongly in the latter rounds and just kept going.
Granted last week was a weaker field but he still played damn good and I'm worth backing him for 1/2 unit to win.
Unfortunately that's the really only play I like. I'm going to pick 4 golfers for weaker reasons and do a 1/4 unit on them and if you want to follow go for it. All to win & E/W and decent odds.
Nick Watney: Won here in the past. Had a solid outing at the Careerbuilder. Bit disappointed at his form in the last 2 rounds there but he started off strong and hopefully can recapture that form here.
Brian Harman: Still in fairly solid form and had a top 10 finish here last year.
Adam Hadwin: He's never performed great here but he's still made the cut the last 3 years and is coming in off last weeks great performance.
Ollie Schniederjans: Dug his performance at the Sony Open where he came in 7th. had a very nice performance here last year and the odds are good for factoring in the E/W bet.
Dubai Desert Classic Betting Tips:
A strong GIR overall and especially at this course always seems to be a factor for winning it or finishing in the top 5. I'm using that to eliminate a lot of players this week and I'm going to go with:
Henrik Stenson: 1/2 unit to win. Always performed well here and looks to be in form based on last time out.
Sean Crocker: 1/4 unit to win & E/W. Coming in off a nice performance in the Aussie PGA Championship and this could be a big one for him.
Nicolas Colsaerts: Nothing to write home about as he's made a couple cuts here and has one top 10 finish and incoming form isn't great – but he ticks enough boxes for a 1/4 unit to win & E/W bet. Probably a very speculative one to be honest.
Pure Silk-Bahamas LPGA Classic:
Couple of small bets based on past performances here.
Stacy Lewis: 1/2 unit bet to win & E/W.
Brittany Lincicome: 1/2 unit to win & E/W