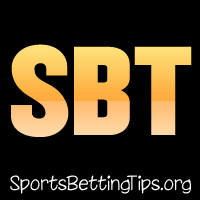 Follow @SBTSportBetting


[Get Exclusive Tips on our Patreon, Ad-Free
]
We made some nice easy money last night with the UFC Betting. We had the Dan Henderson fight to go under 2.5 rounds and it did that with ease. Sad to see, to be honest though. We love Henderson but yeah it's time for him to hang up the gloves.
We also had Rumble to beat Gustafsson. Nice money all around. Gotta love it.
Today we are going to be handling betting tips exclusively for the WWE Royal Rumble.
You may be sitting there thinking "What???" and that's understandable – betting on a predetermined sport seems crazy. But sportsbooks – certain sportsbooks – offer it purely for the fact that they know it gets people in the door. It's like a promotional method. They also restrict the amount you can bet or win with limits so that Vince McMahon can't just book a random person to win the Rumble, then show up online with a billion dollar bet on that person at +10000 odds.
So yeah it's mainly a promotional deal but it is still something we can make money off. And we are all big wrestling fans here and we have honestly made a TON of money off wrestling betting. Our track record is pretty sick.
So let's get on with the Royal Rumble betting tips:
WWE Royal Rumble Betting Tips
The first one we are going to go with is the team of Kidd, Cesaro and Rose to beat The New Day. See – they are the underdogs here at +175 odds at the time of writing. But WWE is in Philly. This is a notoriously tough crowd and with all the current drama over the potential Royal Rumble winner, we would expect WWE to do the smart thing and put over the team that the fans actually like the best. That is of course Kidd and Cesaro. Those two guys are buried constantly yet are two of the best workers on the roster.
It just makes sense in this pre show match for them to go over and get the crowd into a good mood right off the bat.
We are also going to bet that Roman Reigns has the most eliminations. This one is trading at -120 at the moment. If you are a wrestling fan you know there is controversy surrounding him like crazy. There is a very good chance that the golden child will not actually win the Royal Rumble. However win or not, we think it is a smart bet that they give him the most eliminations. Then if he does win he looks stronger than ever yet if he does not win he still looks very strong and it gives him some credit to carry out of this Royal Rumble.
Essentially every year they have one person have the most eliminations to make them look strong, and we think Reigns is the one that will do that for sure.
We would recommend small bets – say a quarter unit – on Miz and Mizdow as well as the New Age Outlaws. Both results seem obvious but they really are not and considering both are trading around +450 that is just a tremendous price.
Finally bet against Lesnar winning the title match. Doing the dual pairing of Cena or Rollins pays out at +250 although you may wish to risk a bit more and go with Cena at +450.
Follow @SBTSportBetting