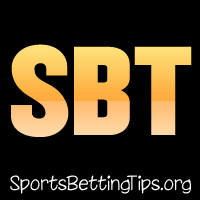 Follow @SBTSportBetting


[Get Exclusive Tips on our Patreon, Ad-Free
]
Sorry guys – we ended up getting busy last night and not getting the soccer betting tips up for Saturday.
We must confess – we had a big bet on the Hornets last night. So that game kind of took us out of the whole betting thing – we REALLY liked the Hornets to cover that point spread and yeah – of course they didn't.
That certainly put a damper on things.
2 rounds done in the golf, and it's still too early to see how things will go. Kelly & Johnson are 9 and 10 strokes off the lead – but at this tournament that really means nothing. Hopefully they both have solid days.
We also shot our load one week too early on Gregory Bourdy. We had him a week ago in the PGA but skipped the betting tips for that this week – and we see he tied for 5th there. Would have been a decent payout.
In the Mitsubishi Electric Championship both Langer and Triplett had bad first rounds. But honestly no-one really dominated – a lot of rust being shown there, so with 2 rounds left we still have some faith.
We're going to have betting tips for UFC today, and tomorrow we'll have an exclusive WWE Royal Rumble Betting Tips article cuz we're nerds like that. Let's get on with the tips:
UFC on Fox 14 Betting Tips:
We're very excited for this card. Johnson vs Gustafsson is of course the main, but we have a lot of fascinating matchups like Bader vs Davis, as well as Henderson vs Mousasi. This should be a great card in the lead up to next weeks card of Silva vs Diaz and…um…what else?
Seriously. Funny story but we're attending UFC next weekend in Vegas. We polled the office yesterday and only one person knows who is fighting other than Silva vs Diaz. And we're all hardcore UFC fans. That's just how big this main event is – that it doesn't really matter who else is on the card.
We think UFC on Fox 14 is ripe for some upsets though.
First off we'll bet Under 2.5 rounds in Henderson vs Mousasai. This match is going to be a freaking brawl. Mousasi is going to come out swinging, as is Dan Henderson. And we're getting +105 on Under 2.5 rounds. Look – these two guys are going to stand and bang. And you know how that is going to go? Hendo is either going to hit his one hit KO punch – and I bloody well hope so – or Mousasai is going to knock him out on his weak chin. Either way – would have my mind blown if this goes to a decision.
We also have to take a small bet on Anthony Johnson. Honestly – we don't like Johnson. But it's one of those fights where there has been so much hype on Gustafsson following the Jones fight – that the odds are swayed heavily in one direction based less on fighting ability, and more on that factor. Johnson has value at +300 and we're on that.
Finally – head on over to DraftKings where you can play Fantasy MMA on this event alone. It's awesome.
Follow @SBTSportBetting