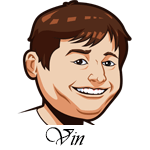 Follow @SBTSportBetting
A 2-0 record last night.
History was witnessed in the Sixers and Lakers game last night as LeBron James passed Kobe Bryant for third place on the all-time scoring list. Much like Kobe in his final days, this record was set in a game in which the Lakers got absolutely blown out.
We took the under on that game and it came in easy as the Sixers won 108-99 with a total set at 218.5. Ben Simmons continued his awesome play without Embiid as he finished with 28 points, 10 rebounds, and 8 assists. Him and Embiid are amazing, but I could not imagine a worse fit between two superstars in this league.
The Thunder were our other pick for two units and that one came in easy as well. We laid two points and the Thunder won 113-104 on the road. As is often the case, the Wolves wasted an outstanding performance from Karl-Anthony Towns as he had 37 points, 8 rebounds, and 6 assists. The Thunder guards continued to be awesome together as Chris Paul finished with 25 points and 10 assists while Dennis Schroeder added 26 points off the bench.
Sunday means earlier than usual games. There are a couple spots that I am liking today so let's get into those.
Notable Upcoming Bets:
Boston Celtics at New Orleans Pelicans Betting Tips:
I'd love to take the Pelicans here as this team is 0-2 since the return of Zion Williamson, but I just can't bring myself to do it. The Celtics are too good and it's not as sure as you'd expect. The Celtics beat the Pelicans 140-105 in Boston earlier this month and I'm not about to pick a team to avenge a 35-point loss.
That said, I think this is a great spot to grab the over. New Orleans has gone over 12 out of the past 14 games, they had a streak of overs going before the sportsbooks got fed up and made a total of 250.5. While Boston has scored 105 points or more in 5 straight games. They've hit under the last two games, but I believe in New Orleans' offense to break that streak here.
Bet Celtics/Pelicans Over 231.5
Los Angeles Clippers at Orlando Magic Betting Tips:
The Magic just aren't doing much for me right now. They've lost three out of their past four and they miss D.J. Augustin way too much. They rank 26th in the NBA in Offensive Rating and just really struggle to score night in and night out. Facing a strong defensive team like the Clippers is probably not going to work out well for them.
While the Magic do have a good defense, I don't see them being able to stop Kawhi Leonard and the Clippers here. Paul George is once again out and Patrick Beverley is listed as questionable here. I don't think that matters as much for this match-up though as the primary sources of offense are still Kawhi, Lou Williams, Landry Shamet, and Montrezl Harrell.
I just don't think that Orlando will be able to keep up offensively here and the Clippers should get the road win here.
Follow @SBTSportBetting