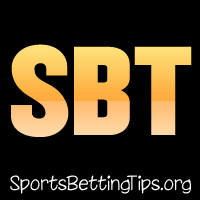 Follow @SBTSportBetting
1-1 last night.
The sleeping giant that is the Milwaukee Bucks awoke last night and absolutely dominated the Brooklyn Nets. We had them -6, but it wouldn't have mattered if it was -16 as they won 116-91. GIANNIS~ put up 41/13/7 and this team is looking just fine without Jason Kidd. Expect more of this going forward.
Our loss of the night was the Pacers +6 against the Cavs where the Cavs won by seven. One measly point away from a push. Dang, that stings. The Cavs had an absolutely monster first half and JR Smith hit seven 3-pointers in the game. We haven't seen a performance like that from him all year and if just one of those hits the rim, we win. Oh well, that's basketball for you.
Oklahoma City Thunder vs. Detroit Pistons Betting Tips:
The Thunder are clicking on all cylinders right now with them winning six straight. Five of the six wins have come by 9 points or more and this team is looking scary. They have a top-5 Defensive Rating and can shut people down whenever they want to. A team like the Pistons with a janky offense (21st in Offensive Rating) are exactly the kind of team that they feed on.
While the Pistons do get some credit for playing at home today, that's about all they should get. The Thunder just have so much more talent than them and they should come into this game ready to play. They had the day off yesterday after beating the Wizards on Thursday so they won't be tired heading into this one. There is no one of Detroit who has a chance against Russell Westbrook and there is just a lot of good reasons why the Thunder are going to dominate this one. I can think of almost none that the Pistons have a chance here.
The Thunder -3.5 is a really good line and I am calling it my lock of the day. This game starts a bit earlier, 5:00 Eastern, so make sure you get that bet in early. I could see this one growing as the day goes on.
Dallas Mavericks vs. Denver Nuggets Betting Tips:
You know the drill by now. Denver is awesome at home. Denver is a really difficult place to play on the road. The elevation is real and Denver takes full advantage of that elevation.
This is an especially juicy match-up though. Dallas is playing on a back-to-back and have just a 6-16 road record this season. They have played much better as of late, but this is still a tough game to do on a back-to-back. That travel is real and the elevation difference between Portland (where they played last night) and here is 5,000 feet. That's going to be trouble.
Denver has played great at home this year and Jamal Murray has really started to step it up for them as a go-to scorer. He matches up well on the Mavericks guards and he could go off again tonight. There's just a ton to like here. Denver -7.5 is the play that pays, y'all.
Follow @SBTSportBetting