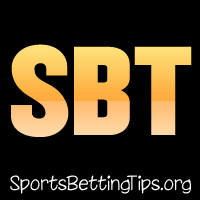 Follow @SBTSportBetting
2-0 night last night, baby!
The Nuggets -5.5 continued to be a BEAST at home and dominated the Knicks. This is one of our key plays that pay and it absolutely PAID last night. Denver came out to a 39-28 lead in the first quarter and never. looked. back. Nuggets basketball pays.
Our other awesome winning pick was the Thunder -5. You have the Thunder who are getting better every month this season against the Wizards who are getting more lost in the shuffle every month. This one felt like a lock in my mind. The Thunder's defense is for real and the Westbrook/George combo is really becoming something special. The Thunder won by 9 and covered easily.
Indiana Pacers vs. Cleveland Cavaliers Betting Tips:
Seriously, why should we believe in Cleveland right now? They are fighting each other, they are whining about each other, they are openly looking to trade most of their roster, a Negative Net Rating and they are just 0.2 behind the Kings for the worst Defensive Rating in the NBA. Why should I believe in this team again? Because LeBron?
Their starting lineup of Love, LeBron, Thomas, Smith and Crowder is one of the worst in the league. They are averaging just .971 points per possession and allowing 1.173 points per possession. Throw in the fact that LeBron is one of the most personally impactful players in the league, it shows how much he's doing with bench units. This is all so, so bad and not a way to put your best foot forward. And this team is giving six points to the Pacers? No, just no.
The Pacers +6 are a strong play tonight. They are a team, they play strong defense and are a better Net Rating team than them. Victor Oladipo is an All-Star and he plays at that level. I LOVE the way that he matches up on the Cavaliers guards and I'm expecting big things from him tonight. Forget the names on the jerseys, the Pacers are the better team.
Brooklyn Nets vs. Milwaukee Bucks Betting Tips:
This is a huge game for the Milwaukee Bucks. The second game since firing Jason Kidd and the first that GIANNIS will play. They've had three days off and this should be the first time we see some of the differences between Joe Prunty and Jason Kidd. A slight change to the defense could really help them out, a team with GIANNIS, Bledsoe and Middleton shouldn't be this bad on defense, and the match-up is in their favor. They have a real nice schedule coming up and it's hard to imagine this team finishing at the 8th slot where they are now.
Brooklyn is fine. They play hard every night and can catch a sleeping team, which we've profited with them earlier this year. This isn't a sleeping team. This is a sleeping giant that just got a wake up call by firing their coach. I'm expecting a run from Milwaukee and it starts tonight with a Bucks -6.5* win.
*Only betpick is IF GIANNIS plays.
Follow @SBTSportBetting