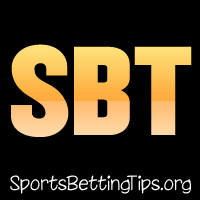 Follow @SBTSportBetting


[Get Exclusive Tips on our Patreon, Ad-Free
]
Welcome to the betting tips for January 27th, 2016.
The NHL is just about to go into its all star break – after tonight there won't be any games for a few days. And usually as hockey fans we hate that – but oh man, are we ever pumped this weekend for the 3 vs 3. It's going to be just amazing times.
What a mess UFC 196 has become. We head to Vegas for the Superbowl to watch it at Blondies and we were debating going to the UFC PPV on Superbowl weekend. Man are we glad we are not doing that now. Just a complete mess. Might not even watch it at a bar now.
Alright let's get to todays betting tips:
NHL Betting Tips:
With 4 games today we will analyze all 4 for you.
Lightning vs Leafs: Wonder if both these teams will make fun of each other before the game for their Panthers loss. "Hahah your last game you let the Panthers score 5 on you". "So did you!". "Oh yeah." Anyway – the Leafs are coming off the back of that loss last night and Bernier is in net. That doesn't bode well for Toronto. To be fair the Leafs can be a team full of surprises – but to get a win tonight would be more than that it would be a complete bloody shock! We'll be taking the Lightning -1.5 tonight. This means the Tampa Bay Lightning need to win by at least 2 goals.
Capitals vs Flyers: Similar to above – taking Capitals -1.5. The Washington Capitals are just scary good at home and if the Flyers beat them or close the game to 1 goal? Okay so be it that's life. However there's some bets where you just can't overthink them and this is one of them.
Predators vs Flames: This should be a good game. They had a tight one back in December with the Flames winning in OT. The Predators are having an awesome road trip at the moment – can they end it in a high note? The Flames are well rested and you do have to wonder if fatigue will be an issue. We're going to take Under 5 goals for this one. We don't think either team will really tee of here and it will be tight.
Avalanche vs Kings: The Avs looked very bad last night against the Sharks and yet are starting Pickard again. The dude has zero confidence in him at the moment and that's not good. Lucic is back for the LA Kings as well and that will be big for them. This should be a dominant performance by the Kings and the Avs will most likely get teed off on here. Enjoy this one Pickard!
Follow @SBTSportBetting