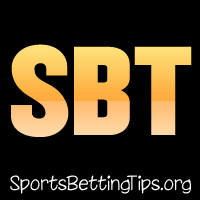 Follow @SBTSportBetting


[Get Exclusive Tips on our Patreon, Ad-Free
]
The NHL All-Star Break kicks off tonight so we have no hockey on the schedule. The 3-on-3 format for the NHL All-Star game could be really cool this year and should be exciting to watch. Saturday will bring us the skills competition which is always great, it's amazing just how skilled some of these guys are.
With no hockey we turn our full attention to the NBA. There are six games on the schedule and none of them are what we would describe as great games. The closest we have is a potential playoff match-up between the Atlanta Hawks and Indiana Pacers. The Pacers played really well back in November, but have since come back to earth a bit. They are losers of three straight and now find themselves at just 23-22. They should rebound well, but the Hawks are a tough team to play. Currently the third seed in the East and they have been playing tough.
After averaging 41 points over a week of games, including a huge 56 point game, DeMarcus Cousins struggled last time out with only 17 points. That game was off a back-to-back with the first game being a double overtime game so it makes sense that the team would struggle. He'll look to bounce back in a big way tonight as the Kings face the Pelicans and Anthony Davis is unlikely to play. Expect Cousins to go back to his dominating ways tonight. Especially since the Kings will be without Rudy Gay.
NBA Betting Tips:
The Pacers have played much better at home this season with a +5.5 point differential in Indiana. They are losers of three straight, but those have been three extremely tough games. Golden State, who everyone loses too, the Kings with the red hot Demarcus Cousins and the Clippers. They aren't laying down for anyone and should rebound tonight at home in front of a friendly Eastern Conference opponent. Atlanta has really had trouble scoring as of late, averaging 97.8 over their past five compared to 102.1 for the season. That makes a difference in a game like this and I have to go with Indiana -3.
The Raptors go for ten straight tonight at home against the Knicks and Carmelo Anthony is questionable. Toronto has seemed unstoppable as of late and, despite the large line, I am all over them tonight. The Knicks without Melo are a lottery team and the Raptors are probably the best (only?) team in the East that could stop the Cavs. They've done a great job with their bench units as of late and I don't think the Knicks stand a chance. Raptors -9 is the play.
After finally getting a day of rest I am expecting Demarcus Cousins to come back in a big way tonight. He has been like Neo in the Matrix as of late, he's starting to believe, and when he does that he is unstoppable. He is one of the most talented players in the league and the Pelicans without Anthony Davis and Tyreke Evans have to be one of the least talented teams in the league. Expecting a big night from Boogie and for the Kings -2.5 to roll.
Follow @SBTSportBetting