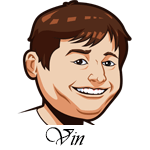 Follow @SBTSportBetting
A 1-1 record last night.
The Hawks and Clippers were without a ton of players last night, but the total was still set sky high and we took the under. The total opened at 221.5 and closed at 226, but it did not even come close to hitting that number. The Hawks got the win 108-99 with a huge game from Trae Young who scored 38 points.
We took the loss last night on the Jazz/Knicks over. This was a game where I went from thinking "no way is this going to hit" at the half (59-46), thinking it could happen after the third quarter (80-71), and ultimately taking the loss with a final score of 108-94. The Jazz defense really showed up strong in the fourth as they only allowed the Knicks to score 13 points. That's nine straight wins for the Jazz.
A big thank you to Gabriel for his generous tip. I may sound like a broken record in saying this, but it's the generosity of people like Gabriel who keep this site running and we couldn't be more thankful.
Best Odds for NBA:
Milwaukee Bucks at Toronto Raptors Betting Tips:
This has been a must watch game of the past several years, but that time seems to have passed. The amount of people who have moved on from the Raps, the aging of Kyle Lowry, the lack of fans, and injuries make the Bucks a strong road favorite here.
The Raptors have had a rough time injury wise and tonight they will be without Patrick McCaw and Pascal Siakam is listed as questionable. Toronto is coming off a 129-114 loss to the Pacers and this one could be equally ugly against a great offensive team.
Milwaukee is the top offense in the league right now and the Raps really need to be full strength if they hope to beat them. They aren't going to be and this feels like a game where Giannis can dominate and the Bucks can rain threes.
This will also be the Raps third game in four nights and fourth game in six nights. The Bucks come into this one on two days rest.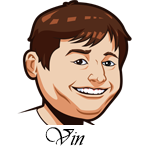 Hey guys.
I spend countless hours per week running this website with Graeme and writing our winning MLB, NBA etc tips. We do this free and don't earn a dime from the site.
However it is a lot of work and to continue we need your support. If you want to show your appreciation for our work or even just a thank you for winning tips, please donate some cash to at least cover our
beer money
! Thanks! Your donations will keep our tips free!
Brooklyn Nets at Atlanta Hawks Betting Tips:
We bet the Hawks game yesterday and this is their third in four nights and the second half of a back-to-back. This team is already beat up with injuries and now they have to face the big three of Brooklyn.
The Nets should definitely win this one, but I think the best bet is the team over here. Both of these teams play with a pace and are accustomed to high scoring games. The Nets have scored 122+ in six out of their past eight games and they should definitely continue that here.
Los Angeles Lakers at Philadelphia 76ers Betting Tips:
This is the top match-up tonight with the Lakers being a -3.5 road favorite. I was a bit surprised by that as the Sixers have played very well this season while the Lakers are in the midst of a nightmare seven-game road trip.
It's a tiny sample size, but Ben Simmons played amazing against this team last season with a 28/10/8 line. He's one of these guys that LeBron has mentored so you know that he likes to show up for this one.
LeBron himself might not actually show up for this one. He's listed as questionable here and this is the first half of a back-to-back for the Lakers. LeBron has played in all eighteen games this year and they are going to need to get him some rest at some point. Not sure if that's tonight, but it will happen.
Philly is coming off a loss to the Pistons so they should be motivated tonight and they are finally at full strength. Take the points at home.
Best Sportsbook To Bet NBA:
Register an Account.
All betting odds and props will now be viewable under the event listing.
You can deposit to BetOnline via over 20 different options such as credit card.
Follow @SBTSportBetting