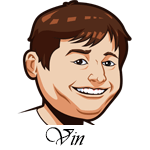 Follow @SBTSportBetting
3-0 last night!
We took the Sixers and the points, and they lead the entire game until they very nearly blew it in the fourth quarter. Tobias Harris ended up taking care of business for his team with a game winning shot and the Sixers won outright. We had them with points so we were in a good position regardless, but it was still nice to see them pull out the win. As expected, Ben Simmons had a big game with 17 points, 11 rebounds, and 10 assists. Joel Embiid lead the way with 28 points.
The Raptors put up a valiant effort against the Bucks, but a killer fourth quarter by Milwaukee put this one away for the Bucks. This was a bit closer than I'd have liked as we laid the -6.6 and they won 115-108. A win is a win though. Giannis Antetokounmpo cleaned up on the boards in this one as he finished with 24 points, 18 rebounds, and nine assists.
Brooklyn needed overtime to close out their win against the Hawks, but that worked out just fine for us as they were short of the team total over in regulation and overtime got us there. Brooklyn pulled out a 132-128 win in the extra time. This one was all about the superstars for Brooklyn as Kyrie finished with 26 points and Durant and Harden finished with 32 apiece.
Best Odds for NBA:
Los Angeles Clippers at Miami Heat Betting Tips:
The Heat are losers of four straight games and things are not looking to get any better. They have so many injuries right now that it might be easier to list who is playing than who isn't. Jimmy Butler, Tyler Herro, and Meyers Leonard are all listed as out for this one with Dragic and Harkless listed as questionable; and Avery Bradley listed as probable. They still have Bam, but that's about it.
Things aren't great for the Clippers either with Patrick Beverley, Kawhi, and Paul George all out for this one. This is the kind of game that if you bought tickets to it ahead of time that you should rightfully be allowed to get a refund.
Miami has really struggled offensively with these injuries as they have scored 85(!) or less in three of their last four games. With a total set at 212, I can't help but to pound the over/under. Both teams are known for their defenses and both are significantly hobbled offensively.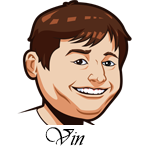 Hey guys.
I spend countless hours per week running this website with Graeme and writing our winning MLB, NBA etc tips. We do this free and don't earn a dime from the site.
However it is a lot of work and to continue we need your support. If you want to show your appreciation for our work or even just a thank you for winning tips, please donate some cash to at least cover our
beer money
! Thanks! Your donations will keep our tips free!
Golden State Warriors at Phoenix Suns Betting Tips:
You would look at these two teams and think that they have gone over more often than not, but that would be wrong. Each has actually gone under more than they've gone over, but I think that they added another to the + column with tonight's game.
The Warriors offense has really been heating up lately and they've seen the total go over in their last four games and five out of their past six. The one time it didn't, they scored 121. This team is definitely starting to unlock something on the offensive side of the ball and you love to see it.
Phoenix has played well this year and have ten unders in sixteen games, but they are coming off back-to-back losses to the Nuggets where they gave up a ton of points. They have both Devin Booker and Dario Saric listed as questionable for this one which, honestly, is probably a boon to their defense, but I think they will continue trend and have another high scoring game here.
I think the Warrior can push this score into the 115+ territory and that should lead to an over for this game.
Best Sportsbook To Bet NBA:
Register an Account.
All betting odds and props will now be viewable under the event listing.
You can deposit to BetOnline via over 20 different options such as credit card.
Follow @SBTSportBetting