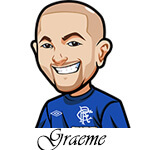 Welcome to this weeks golf betting tips and my apologies for the lateness today.
One of those days where my schedule got totally messed up. Not that most of you care but I had plans later this afternoon so I was all geared up to get the golf tips out nice and early.
Then the plans got canceled and as silly as it was it threw my day off. I just could not get into the zone now I had these "free hours" later in the day and welp – here I am now working away on the tips finally about 7 hours later than scheduled.
Nothing last week. Henley couldn't make the cut in the American Express. My 110/1 pick Huh was able to make the cut and flirted with the Top 10 at times alas couldn't crack it.
In the Abu Dhabi my main pick was Tommy Fleetwood and he was looking great until a very poor final round. Disappointing that one.
I went with a risky bet on Scott Jamieson to make the Top 10. Alas he came 16th. I did say that if you wanted to go with a less risky one you could back him Top 20. Unfortunately I did not. Hopefully some of you took the less riskier option than me and profited.
Despite the losses, generally happy with the picks especially the big underdogs performing yet again very well. Happy to see that and gives me confidence.
A tad tight for time this week so may not go into as much detail we will see. No SBT exclusives / social blocks this week.
Farmers Insurance Open 2021 Betting Tips:
Lot of potential contenders this week so I'm going to get the betting amount of the tournament at $500 and go from there.
Rory McIlroy – $125 on Top 5 Finish.
This course generally suits Rory very well and he has performed extremely well on it in the past. He looked great last week. He has that issue he often has where he just stumbles in the last round but it is what it is. It puts me off betting him to win but I do think he can contend and be in the Top 5.
I'd do more on Rory but even though he was able to do it last year – coming in from Dubai always makes me feel a wee bit conservative.
USA: +200 at BetOnline
Everywhere Else: 2/1 at BetOnline
---
Adam Scott – $125 to win & E/W.
I think this is a tournament Scott will target this week. Decent enough performances coming into this at the Sentry and Sony and the only time he played here he came 2nd. Looked good and able to handle it and I think he is geared up and ready to rock this one.
USA: +4000 at GT Bets
Everywhere Else:33/1 at Bet365
---
Francesco Molinari – $62.50 to win & E/W.
This is one of those picks that honestly isn't mine. Using my own data, I wouldn't come up with it. However I have seen a lot of people suggest this is a prime spot for Molinari and looking at their reasoning, I feel it is worth a small bet. Not too happy with the tail end of his performance at the American Express though.
USA: +10000 at BetOnline
Everywhere Else:100/1 at BetOnline
---
Marc Leishman – $62.50 to win & E/W.
How can we not at that price? That's what dictated it for me. Great value. considering current form and course form. Surprised to see the price, happy to back it.
USA: +3500 at GT Bets
Everywhere Else:35/1 at Bet365
---
John Huh: $62.50 to win & E/W
I bet him last week due to the metrics I run and him popping up and he's on there again this week. So hey let's go for it. It would probably make sense to bet Top 10 or 20 with the value there. But I've had so many wins based purely due to system picks like this I am happy to ride it.
USA: +15000 at Bovada
Canada: 150/1 at Bodog
Everywhere Else:125/1 at Bet365
---
Ryan Palmer: $62.50 on Top 10 Finish
This is one I went back and forth on for my final pick. Has been playing well. Plays well here too in the recent 3 outings here. Don't think he wins but think he does enough to compete strongly. The odds of top 20 finish weren't worth it for me.
USA: +500 at BetOnline
Everywhere Else: 5/1 at Bet365
Dubai Desert Classic 2021 Betting Tips:
Taking $250 here and splitting it over the following. All 4 to win & E/W. $62.50 per pop. BTW I'd say this is Hattons to lose. Excellent pick but I just don't think the value is quite there on him to win.
– Danny Willett
USA: +5000 at GT Bets
Everywhere Else: 50/1 at Bet365
– Stephen Gallacher
USA: +25000 at Bovada
Canada: 250/1 at Bodog
Everywhere Else: 150/ at Bet365
– David Lipsky
USA: +7000 at BetOnline
Everywhere Else: 75/1 at Bet365
– Jason Scrivener
USA: +7500 at BetOnline
Everywhere Else:75/1 at BetOnline