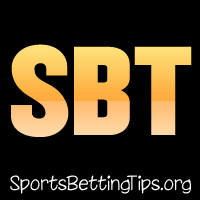 Follow @SBTSportBetting
A frustrating 1-2 record last night.
We had the over of 216 in the Lakers and Wolves game last night, but that fell about six points short. We were right on schedule for a cover here as the score was 91-76 after three quarters, but the Wolves (who scored 30 in every quarter up until this point) had it locked up and the fourth quarter saw them score just 23. Bummer.
The Raptors got a career high 52 points from DeMar DeRozan, but were unable to cover the -6 against the Bucks. This one was super frustrating as they gained a six point lead late in overtime, but then GIANNIS dunked with just 1.8 seconds left to make it a four point game. Why? Just to ruin our play, I think.
Brooklyn -1 saved the night as they defeated the Magic at home 98-95. This one was a sweat til the end, but Brooklyn finished strong and secured the win for us.
Portland Trailblazers vs. Cleveland Cavaliers Betting Tips:
Schedule alert here as the Blazers are on the third game in four nights with a road back-to-back. They lost an hour in the travel last night from Chicago where they played a tough game against the Bulls. They should be tired heading into this one and Dame Lillard is still coming back from injury here. Things aren't shaping up nice for them.
Cleveland is home after a tough road trip and has a two day rest advantage built into this one. They have a really weird home record as they are 14-4 straight up, but 2-15 against the spread. That has to even out eventually and tonight is as good a time as any for that to start. The Cavs come into this game on a three game losing streak and they are too good and too focused to allow that to stretch to four at home. Everything is coming up Cleveland tonight and they just need to finish the job.
The tiredness of NBA teams is real. Cleveland -8 is high, but it is the right play here.
Memphis Grizzlies vs. Los Angeles Clippers Betting Tips:
New year, new Clippers? This is a team that has at times felt like a sure playoff team, a team that quit on their coach and one of the worst teams in the NBA. Sometimes all at once. Their luck has turned around as of late though. They'won three straight (against a very favorable schedule, but still) and they now have their best player back healthy as Blake Griffin is back on the court. Could they save this season?
Well, the schedule sure does think so. They face the Grizzlies tonight who have really struggled without Mike Conley. This is a great match-up for them and the Clippers should be a much bigger favorite than they are here.
The Clippers -5 are getting a second lease on life here and we are going to ride with them. This is a great match-up for them and a four game winning streak is a real possibility. Could that turn the season around for them? Hard to say, but we sure do like them tonight.
Follow @SBTSportBetting