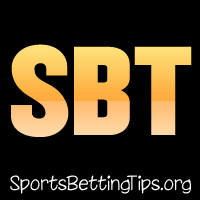 Follow @SBTSportBetting
Not a good night last night which sucks as I was feeling pretty good about the tips.
Wizards were without Wall yet that didn't matter as they thumped the Thunder and gave Westbrook a ton of frustrations all though the night. It was very disappointing and really just a very bad performance from the Thunder who should have did much better in that one.
Unfortunately that's something you see at this point in the season – teams who are looking good for the playoffs and just phone it in on a night like that. I mean that game was there for the taking – very frustrating.
Raps won as expected but unfortunately 1.5pt less than what was needed for the cover as the Timberwolves got off to a big start in that one.
And Spurs were Spurs. Another win but not enough to cover the spread.
Heat vs Cavs Betting Tips:
Going with Heat +2.
The Cavaliers are without Kevin Love which is a big loss and it will be hard to see how they can adjust to being without him. Crazy that Love now misses out on another all star game.
The Cavs come into this one struggling and yeah of course Lebron will be up for it, but you gotta remember these teams are essentially tied for points.
Cavs have had a couple of solid home wins but also some big losses. The Heat can turn it on on the road as we've seen lately with wins over the Mavs, Hornets, Bucks, Pacers and Raptors.
This should be a tight game settled by one possession and I think we'll take the team with the points here.
Follow @SBTSportBetting