January 31st, 2019 Betting Tips: NBA, NHL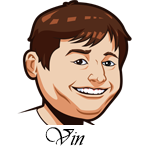 By
(Photo credit: Harry How / Getty)
With football season over except for the big one, the NBA is really starting to ramp up. They have one of the best slates of the season tonight.
There are two big games that make it so. The first is the Milwaukee Bucks and Toronto Raptors doing their final battle of the season. These two teams have been battling for first place in the Eastern Conference all season and this game has big tiebreaker implications. The Bucks are 2-1 against them on the season and a win here would lock up any potential tiebreaker. This should be a good one.
The other top game is the red hot Warriors taking on the Philadelphia 76ers. Philly has had their fair share of injuries, but they expect to have Joel Embiid going in this one alongside Jimmy Butler and Ben Simmons. The Warriors are in the midst of an 11-game winning streak right now and this one is at home. The team is just cooking right now and they are a big favorite against one of the East's best teams.
#1 Sportsbook Online for Americans

Good deposit bonus, lot of unique bets & props. Excellent mobile & live betting.
NHL Betting Tips:
The New York Rangers and New Jersey Devils have the tendency to play each other in some real high scoring games. These are two teams that are probably on the outside of the playoffs and they don't have a ton to play for here. That tends to keep teams light on the defensive end and strong on the offensive end. This is going to be a high scoring game and I feel good about this over.
Bet Rangers/Devils Over 6 Goals
NBA Betting Tips:
Indiana Pacers at Orlando Magic: The Pacers looked like they were going to be the fourth contender in the Eastern Conference until Victor Oladipo went down. Since then it has been a slide downhill and one that I'm not sure they are going to be able to recover from. I just don't like the space they are in right now and I can see them struggling on the road here.
Milwaukee Bucks at Toronto Raptors: The Bucks taking on the Raptors in Toronto is the game of the night. This is a big game for the two teams and you have to think that Toronto is going to go all out for this one. They can't lose this game if they want to finish with the top seed and I believe that is really important to this team. They are going to pull out all the stops in this one, the last time these two teams played saw all the starters put up huge minutes, and I could see them doing that again here. Throw in the home court advantage and it's hard to go against Toronto here.
Philadelphia 76ers at Golden State Warriors: This one seems too high, right? I mean, the Warriors are absolutely killing it right now, but outside of Boston (a win by four) they haven't played many great teams during this run. If everyone is healthy on the Sixers, I think they can make a game out of this. Joel Embiid is a unicorn and I like the Sixers bench against a lot more than Golden State's right now. As long as Embiid plays, I'm taking the points.
#1 Sportsbook Online for Americans

Good deposit bonus, lot of unique bets & props. Excellent mobile & live betting.