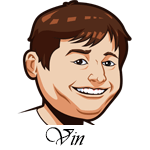 Follow @SBTSportBetting
A 1-1 record last night.
I don't get this game sometimes. On Wednesday, the Utah Jazz allowed 70 points in the first half to the San Antonio Spurs. Then, they played against the Nuggets last night where we took the over and they only allowed 106 points. I get that different teams play with different paces and all that, but that is a huge jump for night to night. Nikola Jokic was outstanding in crunch time in this one and the Nuggets pulled out the 106-100 win, but that score was ten points short of the over.
Our other pick was the Wizards -4 over the Hornets and this one saw Bradley Beal take out a lot of his frustrations over being left off the All Star team. He finished with 34 points, 9 rebounds, and 9 assists.
Speaking of the All Star Game, here's a complete look at the rosters.
| | |
| --- | --- |
| Eastern Conference | Western Conference |
| | |
| Kemba Walker, G, Boston Celtics | Luka Doncic, G, Dallas Mavericks |
| Trae Young, G, Atlanta Hawks | James Harden, G, Houston Rockets |
| Giannis Antetokounmpo, F, Milwaukee Bucks | LeBron James, F, Los Angeles Lakers |
| Pascal Siakam, F, Toronto Raptors | Anthony Davis, F, Los Angeles Lakers |
| Joel Embiid, C, Philadelphia 76ers | Kawhi Leonard, F, Los Angeles Clippers |
| Bam Adebayo, F, Miami Heat | Chris Paul, G, Oklahoma City Thunder |
| Jimmy Butler, F, Miami Heat | Damian Lillard, G, Portland Trail Blazers |
| Jayson Tatum, G, Boston Celtics | Russell Westbrook, G, Houston Rockets |
| Kyle Lowry, G, Toronto Raptors | Brandon Ingram, F, New Orleans Pelicans |
| Ben Simmons, G, Philadelphia 76ers | Donovan Mitchell, G, Utah Jazz |
| Domantas Sabonis, F, Indiana Pacers | Rudy Gobert, C, Utah Jazz |
| Khris Middleton, G, Milwaukee Bucks | Nikola Jokic, C, Denver Nuggets |
A lot of people are upset about the lack of Bradley Beal and Devon Booker in the West, but it's almost positive that someone will pull out with an injury and these guys will get in there. That's just how this deal works. Still, it makes sense that guys like that would be upset when they are having the best years of their careers.
Notable Upcoming Bets:
Oklahoma City Thunder at Phoenix Suns Betting Tips:
I am really not sure why the Thunder are such a small underdog here, but I'll take it. I love the way they have been playing over the past month plus and I think they have the right pieces to really drive a team like Phoenix mad.
OKC is 17-4 on the season when they are a favorite with a perfect 5-0 record on the road as a favorite. Those are huge numbers and since they are playing a middling team like the Suns, I can't help but think those numbers are going to continue here.
While Phoenix is 4-4 against the spread and 1-8 straight up as a home underdog. They are a straight up 9-16 at home on the season. This team does not protect their home court and the Thunder are the kind of team that will come in and steal it.
Just one tip today so let's go big on this one.
Follow @SBTSportBetting