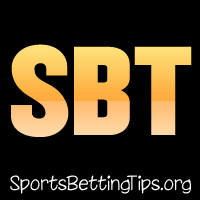 Follow @SBTSportBetting
A great 2-0 last night gets us back to our winning ways.
When we tipped the Cavs -8 against Portland we had no idea that it would be Isaiah Thomas' return game. We just loved the schedule match-up for Cleveland and loved them at home. The return of Isaiah Thomas took this thing to a whole other level though. There was no way they were losing that game in his debut and the crowd lifted the team a lot in this one.
Our other tip, the Clippers -5 over the Grizzlies won easily as the Clippers looked like a much better team with Blake Griffin back on the court. It's hard with this Clippers team because you want to trust them, but they have burned you so many times before like an ex-lover. We're cautiously optimistic that they have turned the corner on the season, but need to see them play some better teams first before we go back to that well.
Houston Rockets vs. Orlando Magic Betting Tips:
The Rockets have lost five out of their past six games and will now be without James Harden for at least two weeks. The culprit, in my opinion, is minutes. While not quite as bad as Tom Thibodeau in Minnesota, Mike D'Antoni can often play a short rotation too many minutes which can really grind down a team. Especially one like Houston that plays at a such a frenetic pace. We'll see how they fare tonight without Harden, but we think this line is a bit too high considering the conditions.
Orlando is finally healthy with Aaron Gordon and Evan Fournier back. They have started to play a far more competitive brand of basketball of late and will be at home for this one. With Houston's injury woes (don't sleep on the loss of Luc Mbah A Moute), this feels like a game that should be competitive.
I could still see the Rockets winning outright, but the Magic will give them a game here. Orlando +8 should play this one down to the wire.
Toronto Raptors vs. Chicago Bulls Betting Tips:
The Bulls recent play has been directly tied to the return of Nikola Mirotic. Not that he is the superstar or anything like that, but he has been someone who makes it all fit together and he's played very well. Well, he's questionable tonight and they play what could be the best team in the Eastern Conference (regular season).
Toronto -5 is in an outstanding position to grab a win here tonight.
Phoenix Suns vs. Denver Nuggets Betting Tips:
A scheduled loss for Portland was a great win for us last night and tonight we get one for the Suns. This will be the third game in four nights for the Suns and a back-to-back. To make matters worse, that fourth game is in Denver. The elevation in Denver is a monster and makes the Nuggets home court advantage a bit more intimidating. Phoenix got in late last night with little chance to adjust to the elevation. This one could be ugly.
Denver -11 is a big one, but everything is lining up for a blowout here. A lottery team, a playoff contender, terrible rest and elevation. Sign me up.
Follow @SBTSportBetting