January 4th, 2018 NBA Betting Tips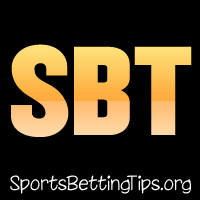 By
A nice 2-1 record last night.
We had the Raptors -5 over the Bulls and they won handily, 124-115. Toronto started this one slowly, losing the first quarter 21-31, but then erupted for 34 or more in every quarter the rest of the way. This one was all about the Raptors deep bench as the starters were all had negative or even +/- while the bench led by Delon Wright's 25 points (+28 +/-) really carried the day. The bench is what makes this team so scary as they have to be the deepest team in the league right now.
We also picked the Nuggets -11 over a tired Phoenix Suns team. We had picked this game because of the rough schedule heading into the game for the Suns, but it somehow got worse as their plane ended up being delayed due to a mechanical problem. They ended up getting to Denver just seven hours before tip and it really showed in the second half when they were outscored 73-44. Travel and rest are some of the biggest determining factors in the NBA.
Our lone loss was the Magic +8 against the Rockets. Honestly, I am not sure what I was thinking here. I had a certain amount of logic, but the Magic are just terrible and lost by 18. Plus, the "first game without a superstar" is usually a good team effort and that is exactly what this was. My bad.
Golden State Warriors vs. Houston Rockets Betting Tips:
This game is the one that I should've been targeting to go against the Rockets. They will be without James Harden and they get to face the Warriors who will be near full strength. This is a nationally televised game and while both teams are playing on a back-to-back, I think it will effect the shorthanded Rockets more. Yes to all of that.
Tonight is the night that you will see how much this team misses Harden. The guy got 10+ free throw attempts per game, took 11 threes per game and scored something like 30% of their points on any given night. This is a huge loss. Tonight will show that. Warriors -5 is the best play of the day.
Oklahoma City Thunder vs. Los Angeles Clippers Betting Tips:
The Clippers come into this game on a four game winning streak, but that is mostly smoke and mirrors as the competition hasn't been exactly what you might call tough. No offense to Sacramento, the Lakers, Charlotte and Memphis, but those are games they should win. Tonight is a real test.
Oklahoma City will be on the other side of the court and they have really unlocked something of late. The team has started playing much better after realizing that it should go something like Westbrook, then Paul and then Carmelo. Not some combination of the three. Carmelo has taken less isolation plays and become more of a three-point sharpshooter which is the best place for him at this point in his career and Westbrook is back to doing Westbrook things. Most of all, this defense is for real.
We love the Thunder -2 tonight. The Clips haven't shown us anything we can believe in yet and the Thunder are really in a groove right now. This should be fun.
#1 Sportsbook Online for Americans

Good deposit bonus, lot of unique bets & props. Excellent mobile & live betting.