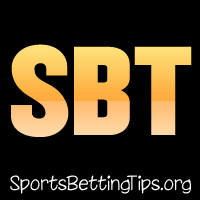 A tough 0-2 record last night.
I say tough because we laid -12 for the Bucks to beat the Spurs last night. The Bucks lead by as many as 19 in the fourth quarter and lead 127-110 with 2:43 remaining in the game. The Bucks did not score again while the Spurs cut the lead to nine points and covered. This sort of thing happens sometimes with a big line like that as it just doesn't matter to the winning team. They aren't going to lose and they know it. Giannis Antetokounmpo lead the way for the Bucks with 32 points in just 28 minutes.
I also say tough because the Nets crumbled in the second half. The first half saw some of the offensive struggles that I was expecting out of Toronto, but in the second half they just exploded on offense with 73 points. The Raptors simply dominated in the paint with 54 points compared to Brooklyn's 34. Kyle Lowry and Fred VanVleet played huge minutes and combined for 55 points.
This is a big NFL playoff weekend and it seems like the schedule makers know it as today's schedule kind of stinks for the NBA. There is one game that is looking pretty good to me though so I'll go ahead and tip that here.
Portland Trail Blazers vs. Miami Heat Betting Tips:
A game in Miami after a Saturday night with a somewhat early start for a West Coast team. This is my favorite type of game to bet on.
I've listened to too many podcasts and read too many books by former NBA players not to believe that playing in Miami is hard for the opposing team because Miami is a blast for an NBA player. Getting away from a city like Portland that is cold and rainy this time of year and getting to spend a night in Miami? That sounds like a dream. I can imagine it was a late one for some of the Blazers players and this could be a tough one for them.
Honestly, it's going to be a tough one for them anyway. Miami is one of the better defensive teams in the league and Portland still has a giant, gaping hole where their front court should be. I can see Bam Adebayo having some fun here tonight. I can see Damian Lillard and C.J. McCollum having trouble getting to the rim tonight. Carmelo Anthony is a great story, but his friend Jimmy Butler guarding him is not going to end well for him.
Miami is a whopping 16-1 in home games this season while Portland is sitting at 7-12 on the road. Miami has a 106.3 Defensive Rating on the season while the Blazers is 111.5. These are facts. Tonight is going to be a hard one for Portland and I can see Miami getting that 17th home win with a blowout tonight. I like this one from mutliple perspectives and the Miami nightlife is just the icing on the cake.
For you NFL fans out there, parlay Miami with the Seahawks and thank me later. This baby's a lock.
https://www.Bovada.lvBet Miami -6