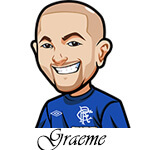 Follow @SBTSportBetting
Sunday, January 5th sees the final NFL wildcard games take place in the race to see who will be in the 2020 Super Bowl.
We will see the Saints host the Minnesota Vikings. Kirk Cousins will just be happy it's taking place on a Sunday as opposed to a Monday no doubt. Then we have the Seattle Seahawks on the road in Philadelphia.
The Vikings are the biggest dogs of the weekend at 8 points. More than a touchdown. Yikes. The Eagles meanwhile are the only home underdogs. They are 1.5 point underdogs as they host the Seattle Seahawks.
Should be a solid day of football.
Awaiting both teams will be the 49ers and the Packers.
Let's get to it:
Vikings at Saints Betting Tips:
The Vikings finished the NFL season 10-6-0 in the NFC North. They struggled on the road with a 4-4 record. The Saints finished with a 13-3-0 record and it's tough for them having to participate here no doubt. They were 6-2 at home.
There is not a lot of hope for the Vikings coming into this game. Can they stop Brees and Thomas? Everyone else has struggled to.
Dalvin Cook will be interesting. If he is fully healthy that will help big time for the Vikings. The question is whether he is or not. If he is completely healthy that will add to this offense and really help them. The first time since week 6 actually that Thielen and Cook would be healthy and last an entire game they'll be hoping.
The thing is we know what to expect from the Saints. However the Vikings? There's a lot of IFs ya know? If Cook is healthy and if Thielen lasts and If Cousins can pull off the play action better and so on and so on.
Too much for me. The question is if the Saints can cover the spread or not? I think they will. I just think Brees and Thomas are too difficult to stop.
Seahawks at Eagles Betting Tips:
The Eagles are 1.5 point underdogs going into this one, with an over/under set at 45 points. These two teams met November 24th in a rather quiet affair as the Seahawks won 17-9.
The Seahawks – man, why are they here? Why did they get that penalty for bad time management? I cannot believe that.
The Eagles. How the hell are they here? How has a team with all these injuries managed to pip the Cowboys? Well we know why. Garrett sucks.
The Eagles amazingly come in on a great little running run. However the Giants and Redskins and hell even the Cowboys aren't that impressive.
Zach Ertz is still questionable and hell I think he will play. Hard not to see it. But he won't be 100% and McDouglad does a solid job at tight ends.
To me the Seahawks are just the better team overall and I would be surprised if they don't show up here. This is a massive game for the Seahawks. They are often slow starters but I think they come out fast here.]
Follow @SBTSportBetting