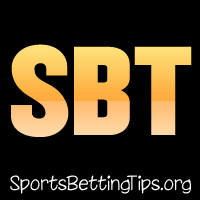 Follow @SBTSportBetting
An 0-2 record last night.
The Heat -4.5 won last night's game against the Jazz, but not by quite enough to cover the spread. The Jazz actually led late in the fourth before an 11-4 run by the Heat seized the game.
Atlanta +3.5 were blown out by the Lakers in the Tank Bowl. While a lot of signs pointed to them looking good in this game, the point of their season is still to lose more than the win while the Lakers are more geared towards winning now as they don't have their pick this year. Sometimes that's all that matters in a game like this.
Wash it off. A bad night last night, but we had a good week overall. Let's start another great one with the following picks for tonight's games.
Detroit Pistons vs. New Orleans Pelicans Betting Tips:
The twin towers in New Orleans has been working this season. Both players are having outstanding seasons and stretching the floor well as neither DeMarcus Cousins or Anthony Davis is afraid to pull up from three. The defense hasn't quite been there like we'd expect, but they are a top seven Offensive Rating team and a danger to play every single night.
They face a Detroit Pistons team that is without Reggie Jackson and has Andre Drummond listed as questionable. We've been down this road with this team before, but we really like the two New Orleans big men against this shorthanded Pistons team.
Plus, this game is in New Orleans and Detroit has struggled on the road this year. Pelicans -7 is the play tonight.
Atlanta Hawks vs. Los Angeles Clippers Betting Tips:
The Clippers have been fighting hard this season and playing really well as of late. They've won four of six, but all four wins are against the bottom feeders of the NBA. Guess what? The Atlanta Hawks are one of the bottom feeders of the NBA as well. LAC is a really well coached team that plays hard every night. Lou Williams has been a revelation and the Hawks just stink.
Wipe off the stink of that Hawks pick yesterday and grab the Clippers -4 here tonight.
Denver Nuggets vs. Golden State Warriors Betting Tips:
The Denver Nuggets were victims of the schedule a few nights ago in a big win for us as we took the Kings. That doesn't mean that we think they are bad or anything like that, but that they had a terrible match-up. We actually quite like the Nuggets this year and tonight is a great night to grab them.
They face the Warriors, but the Warriors should be without Durant for this one. One way to play well against the Warriors is to clean up the rebounds and Nikola Jokic can do that over Draymond Green. He's also really dynamic on offense and can get the ball moving in a Warriors-esque fashion.
Golden State should win this one, but Denver will give them a fight. Golden State has played just 9-11 against the spread at home this year so they've had a lot more close games than you'd expect. Tonight should be one of those and the Nuggets +10.5 is our play of the night.
Follow @SBTSportBetting