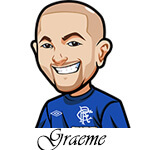 Hi all,
Well it's 2018 and the golf is back and I am looking forward to it.
We've had a good few years here since I've been providing the free golf betting tips with a lot of wins, and I'm hoping to keep that going this year.
Looking forward to adding a "2018 Wins" widget to the sidebar hopefully within the next couple of days.
I decided to skip Kapalua last week to see how everyone performed. That was an interesting one. DJ came out flying with a scintillating performance and it was good to see Rahm step up as well. He is an incredible golfer.
Sony Open 2018 Betting Tips:
Generally for this tournament, people in form the previous week are the ones to look for this week. There aren't too many participants from last week playing here but here's what I've got:
Si Woo Kim: Finished 4th in the Sony Open 2 years ago and if Charles Howell III is anything to go by, course form is a big factor here. Kim is a surprising 60/1 which actually puts me off a bit ha – I think if he was 30/1 to 40/1 I'd back a full unit on him. That price is bloody high so I'm going to go with 1/4 unit to win & E/W.
Jordan Spieth: His form wasn't anything to write home about last week but he still did very well coming in 9th. He's performed well here in the past and it's a fairly weak field this week. You'd think this is one he'd be able to dominate. I'm taking 1/2 unit on Spieth to win.
Finally quarter unit bets to win & E/W on Brian Harman and Marc Leishman. Harman is coming in off a great performance but never really has got going here in the past. However he has the quality to at least get in the top 5. Leishman has a couple of top 10s here and also got that 7th last week.
That's it for me. I'd also like to wait and see how things go with the BMW SA Open before backing anything on the European Tour this week. Nothing truly stood out for me.