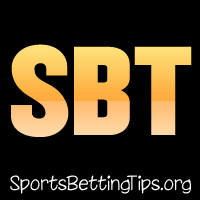 Follow @SBTSportBetting
It was a 1-2 night last night with a lucky half point saving us from a goose egg.
We picked the winners correctly unfortunately they were juste unable to cover the point spread.
The Pelicans -7 didn't come in as although they won, it was only by 3 points. The Detroit Pistons matched them all the way in that game and it was a very close one and an excellent performance from the Pistons.
We had the Clippers -4 over the Hawks. The Clippers had a hot start to the game but couldn't keep it going throughout. They won but not by enough to cover the point spread.
We had the Nuggets +10.5 and luckily that one came in as the Nuggets lost by 10 points to the Warriors. We didn't expect it to be that close and props to the Nuggets for hanging in there and fighting the whole way.
Only 4 games tonight. Pitter patter, let's get at 'er.
Thunder vs Blazers Betting Tips:
This is a big game between the two teams who are 21-18 and 22-18. Lillard is still out of this one which is obviously a loss for the Blazers but they have got onto their winning ways.
Their road form isn't the greatest but this is a very key road trip they're on and they are going to want to get it off to a big start.
I do think the Thunder will win but this is a massive game for the Blazers and they've adjusted to the Lillard loss. I think they have to fight all the way to the end here and I'm happy taking the points.
Blazers +8 is my play in this game.
Mavericks vs Magic Betting Tips:
It's been 3 brutal games in a row at home for the Mavericks as they lost to the Warriors, Bulls and Knicks.
Surely they can't lose to the freaking Orlando Magic.
I'm slightly worried the Magic have momentum after that battle against the Cavs but I think it's the opposite – that one will be demoralizing for them that they couldn't win it.
The Mavs have to be firing on all cylinders here I mean all 3 losses were very tight and they're going to be going nuts trying to win this one.
I like them to get an early lead and just keep going and not stopping.
Mavericks -6.5
Heat vs Raptors Betting Tips:
This one is based on whether or not Lowry plays but I expect he will and I'm going to take Raptors -4.5. Hell it's probably worth betting even if he isn't playing so go for that – they should battle harder without him.
Raptors are one of the best home teams in the league and the Heat had a rest day which may force them to have a slow start here. They're also a very solid team on the road but Raptors are just the better team.
Raptors -4.5 is my final play of the day.
Follow @SBTSportBetting