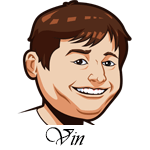 Follow @SBTSportBetting
The NFL coaching carousel continued this week with the Dallas Cowboys hiring former Green Bay Packers head coach Mike McCarthy and the Carolina Panthers hiring former Baylor head coach Matt Rhule.
Rhule replaces Ron Rivera who was fired during the season, but was hired right away by the Washington Redskins. Rivera was a great coach, but it was probably time for a change as the Panthers may also be saying goodbye to quarterback Cam Newton. It's a sign of a new era for this team.
The Cowboys may be in for more of the same. The complaints about Jason Garrett were many, but they would probably be even with the amount of complaints Packers fans had about Mike McCarthy during his tenure there. I'm sure the guy who messed up Aaron Rodgers will do a great job with your offense.
We have NBA and NCAA basketball today for tips. Let's get into it.
Notable Upcoming Bets:
NBA Betting Tips:
Houston Rockets at Oklahoma City Thunder: This one could be emotional as Russell Westbrook makes his return to Oklahoma City for the first time since being traded. He was their ultimate franchise player and the guy who fought so hard for the city, but now he's on Houston. Emotions will be running high and his reception will be very interesting to watch.
Of course, he was traded for Chris Paul who probably has some bad feelings about James Harden and the Rockets as well. What I am looking at here is not the drama between these two teams, but the injury report. The Thunder will be without Danilo Gallinari for this one which is a huge part of their offense as he spreads the floor and is their best shooter. They are also without Nerlens Noel which will hurt them on the defensive end.
A hobbled OKC versus a full-strength Rockets is not a fair match-up. James Harden should be able to control the flow here and I would not be surprised if Westbrook has a monster game.
College Basketball Betting Tips:
Purdue at Michigan: Michigan is coming off their worst loss of the season, an 18-point loss to Michigan State and I'm not liking what I am seeing from them of late. Since beating Gonzaga back in November, they have really been up and down team with a 3-4 record. The continued absence of Isaiah Livers has hurt and will continue tonight.
That said, Purdue is coming off of an even worse loss. The kind of final score that makes you look twice to make sure that it was real. They lost at Illinois 63-37. Not a typo. They only managed to score 37 points in a game. If they score like that again, they don't have a chance. If they score double that, they might not have a chance.
While the Michigan offense is far better across the board. They are much better at shooting threes and if we see anything close to that Illinois game, Michigan is going to roll here.
Follow @SBTSportBetting