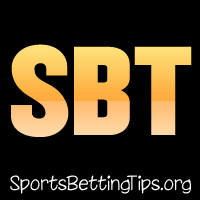 A nice and easy 1-0 win last night, as the Bulls/Pelicans game went over 224.5 points.
Well maybe not nice and easy! It did require a big second half but luckily the Pelicans delivered with a 75 point 2nd half. Bulls couldn't keep up with them but put up a lot of points too.
It was a sensational performance from the Pelicans offense. Fantastic team performance. Brandon Ingram and the rookies did an amazing job as the Bulls came up short again.
A fun night of NBA action overall. Big win for the Spurs in Boston. The beaten up Raps were able to beat Charlotte in an impressive one. Knicks now back to mediocrity big time with the Jazz running all over them and the Bucks ousted the Warriors 107-98.
We turn our attention to Thursday, January 9th now. Four games on the board.
The Cavs are in Detroit. The Celtics look to end their two game skid in a B2B in Philly. Yikes. Embiid is of course out and I am not touching that game. The Blazers and Timberwolves square off and the Thunder host the Rockets in the big game of the night.
Should be a good day of NBA action. Quick update that the move to SportsBettingTips.org is scheduled for a soft move this weekend and then a full move on Tuesday.
So as of tomorrow onwards, we will only post NBA Tips over there but will link you to it here. Then as of Tuesday this site will be no more and will forward you there.
So let's get to the last ever tips post on here. It's been a fun ride.
Blazers at Timberwolves Betting Tips:
The Blazers are 8-13 on the road as they heat to Minnesota. The Timberwolves are below them in the standings currently. The Timberwolves have a poor home record of 5-11.
The Blazers had that huge win over the Raptors thanks to Carmelo Anthony who really stepped it up. That was nice to see. The Timberwolves lost to the Grizzlies which really surprised me.
Karl-Anthony Towns may be back or he may not. If he is they will surely ease him in. The Blazers have their injuries and that means they don't really have anyone to contain them. That's a huge one actually.
Timberwolves are generally a good matchup for the Blazers. We saw that last time they played with Andrew Wiggins who put in 33 points.
I think this one is all about Towns to be honest.
https://www.Bovada.lvIf Towns plays, bet Timberwolves +2. If he doesn't, bet Blazers -2