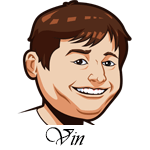 Follow @SBTSportBetting
A 2-1 record last night.
The over on the Reds/Indians game was a close one. The Reds only managed four runs so we needed the Indians to pick up the slack and they managed to score… 19 runs!? That can't be right.
We also grabbed the win with the Yankees over the Orioles. This number was low when I grabbed it, in the -140 range, and they won 9-0. If it had been higher, I would've laid the runs. Now I'm wishing I did.
The Brewers starter faltered and the game went into extra innings. They had a ton of chances to win this one so I won't call it bad luck, just bad execution. So close to an undefeated night. I want one of those so bad right now.
[text-blocks id="137″ slug="email"]
Arizona Diamondbacks vs. Colorado Rockies Betting Tips:
The Indians weren't the only team to put up huge runs last night as the Rockies put up 19 runs on Arizona last night. Wow. Beware the game after the good game. I think a lot of people might be on the Rockies again today, but I like the Diamondbacks quite a bit in this one.
Robbie Ray isn't have the greatest season with a 5.23 ERA/4.87 FIP/3.52 xFIP, but as you can see from that line he's been pretty unlucky this year. He's running a high BABIP and his HR/FB rate is way too high rate now. I know Coors Field isn't the best place to right the ship, but I like his strikeout potential in this match-up. Plus, the Rockies are not going to do that again.
The Rockies' Kyle Freeland is having a nice season, but he's been lucky as well. A 3.18 ERA/4.13 FIP and he's running a high left on base percentage and really low BABIP. Coors Field is the place that those things can flip on you. The Diamondbacks have a .763 OPS/105 wRC+ against lefties so I think they can hit him here.
(The Rockies have a .775 OPS against lefties, but only a 95 wRC+. Context is king and that's a Coors Field adjustment. This is why I try to use wRC+ whenever possible.)
Bet Diamondbacks -110 at: [text-blocks id="87″ slug="bet-mlb"]
[text-blocks id="110″ slug="middle-ad"]
Milwaukee Brewers vs. Pittsburgh Pirates Betting Tips:
I might not have went with this one if not for that bullpen killing game against the Marlins last night. I really don't like Wade Miley as a starter. He's had an ERA over 5 in each of his last two seasons and that's just who he is at this point. He's hittable. The Pirates have a .733 OPS/99 wRC+ against lefties on the year and I like them to hit Miley in his first start back from the DL. With the bullpen tired, this could be a great spot for the Pirates to grab a win.
Jameson Taillon is not my favorite pitcher with a 4.05 ERA/3.63 FIP on the year, but neither is the Brewers offense right now. They have a 96 wRC+ against righties and have only hit .234/.308/.418 over the past thirty days. This could be a rough one.
Bet Pirates -131 at: [text-blocks id="87″ slug="bet-mlb"]
Tampa Bay Rays vs. Minnesota Twins Betting Tips:
Blake Snell, baby! What a season this guy is having with a 2.09 ERA/3.36 FIP. He's striking out over 10 per nine and I love his match-up against the Twins here. Minnesota has just a .675 OPS/84 wRC+ against lefties on the year.
Kyle Gibson is decent this year, but I think he's been lucky as well. The 3.59 ERA/3.99 FIP are nice, but I think he's pitching over his head as he's never really been this good. The Rays offense is decent against righties with a 97 wRC+. This pick is mostly about Snell, but I do like the Rays offense here as well.
Bet Rays -115 at: [text-blocks id="87″ slug="bet-mlb"]
[text-blocks id="418″ slug="best-sportsbooks"]
Follow @SBTSportBetting