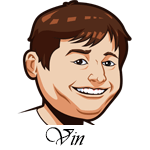 Follow @SBTSportBetting
A 1-0 record yesterday over at SportsBettingTips.
We took the Rangers over the Astros based on Lance Lynn and he had another huge start. His performance along with Mike Minor has really helped this team this year and kept them in the Wild Card hunt.
That was the only game yesterday, but all the teams are in action here today. We have two picks today.
Arizona Diamondbacks vs. St. Louis Cardinals Betting Tips:
| | | | |
| --- | --- | --- | --- |
|   | Team | Name | FIP- |
| AWAY | Diamondbacks | Robbie Ray | 92 |
| HOME | Cardinals | Adam Wainwright | 104 |
Looking at the above, you would think that Robbie Ray would be the play here but there is always more to the story than just the baseline stats.
Adam Wainwright has been a completely different pitcher in his home starts this year. He has a 2.68 ERA/3.76 FIP in his home starts. He has been a bit lucky, but it's hard to argue with those stats. The Diamondbacks are a weak offense against righties with just a 89 wRC+.
Robbie Ray is solid, but the walks have been rough and the Cardinals hit the ball well against lefties. This line is a lot lower than I'd expect based on what the system is showing and we're going with the Cards here.
Bet Cardinals -115
Los Angeles Dodgers vs. Boston Red Sox Betting Tips:
| | | | |
| --- | --- | --- | --- |
|   | Team | Name | FIP- |
| AWAY | Dodgers | Kenta Maeda | 98 |
| HOME | Red Sox | Eduardo Rodriguez | 91 |
This is going to be a really fun match-up, but I have a hard time seeing the Dodgers doing well here. The Red Sox have killed righties all season and the Kenta Maeda road numbers aren't great. He has a 5.52 ERA/4.68 FIP with some bad homerun rates in his road starts on the season. The Red Sox are maybe the sleeping giant in the American League with projections showing them as having a big second half.
The Dodgers are good against lefties, but Eduardo Rodriguez has been solid this season. His home numbers are 4.34 ERA/3.35 FIP so he's due for some regression and his strikeout numbers are great at home. It's always risky to go against the Dodgers, but the Red Sox are really good and I think they win here.
Bet Red Sox -116
Follow @SBTSportBetting