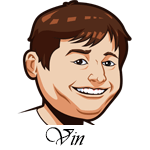 Follow @SBTSportBetting


[Get Exclusive Tips on our Patreon, Ad-Free
]
With baseball not back until tomorrow, today we are going to look at some MLB futures bets that you can currently make. While there are certainly races that are pretty well locked up, like the Nationals at -4700 to win the division, there are definitely some good values out there. We'll also take a brief look at some MVP and Cy Young odds for the second half as well.
The first half has been absolutely dominated by the Houston Astros who currently look like World Series favorites. The playoffs in baseball are the most random of all sports, but it's hard not to take a look at their +390 odds and like them. You have to think they are going to try and improve at the deadline as they have a stacked farm and a real desire to win it all.
The Dodgers at +425 are the next favorite and it is easy to see a path in which they win it all this year. They have the same stacked farm system and desire to win that the Astros have, but they also have all the money in the world. This team has had playoff troubles over the past few years, but they have the best offense they've had in years and one of these years Kershaw is just going to dominate the entire playoffs.
Notable Upcoming Bets:
WNBA Betting Tips:
The Los Angeles Sparks host the Connecticut Sun tonight in what should be a fun game. These are two good offenses, both averaging over 84 per game, that play good defense. The Sparks are a big favorite in this one, but I like the Sun's three point shooting. They are shooting a really nice 43% on the season. Connecticut also has a ridiculous 14-4 record against the spread this season. When you feel like a line is a bit too high and then you see a ATS record like that, you have to go with it. Connecticut Sun +7
CFL Betting Tips:
The Blue Bombers just dominate the Argonauts. Since 2015, Winnipeg has just owned them and they swept them last season. In both games last season the Bombers won by 17 points. The spread on this game is just three. Sometimes betting is easy. Winnipeg -3
MLB Futures Betting Tips:
My absolute favorite bet is the Brewers +190 to win the NL Central division.
NL Central Division
Chicago Cubs
-113
Milwaukee Brewers
+190
St. Louis Cardinals
+700

The Brewers are +4.5 games up on the Cubs for the Central division lead, they have a +45 run differential compared to the Cubs +0 and the Cubs are two games under .500 right now. The Brewers haven't gotten lucky, their Pythagorean record is exactly what their record is and their BaseRuns is right on as well, they are simply this good. The Cubs are simply this bad.
Chicago is the better team, sure, they certainly have more high priced talent, but they would have to be roughly 10 games better than the Brewers the rest of the way and that seems really unlikely. Say the Brewers go 35-36 from here on out, the Cubs would then need to go 44-30. They definitely went on runs like that last year, but they were a much different team last year as well.
American League – Cy Young
Chris Sale
-250
Corey Kluber
+740
Jason Vargas
+1150
Dallas Keuchel
+1375

Chris Sale has been great thus far this season, but I love the odds on Corey Kluber +740 here. He had a brief DL stint so he has posted four less starts than Sale, but other than that their stats are nearly identical. Their ERA and xFIP are nearly identical and their K/9 are close as well. Kluber gets more groundballs which could end up swinging things to him if Sale has a few bad starts. Not a lock necessarily, but a very good value.
American League – MVP
Aaron Judge
-185
Carlos Correa
+650
Jose Altuve
+800
Mookie Betts
+1075
George Springer
+1100

Sometimes you just have to take the favorite. Barring an injury, nothing is stopping Aaron Judge -185 from winning this award this season.
Follow @SBTSportBetting