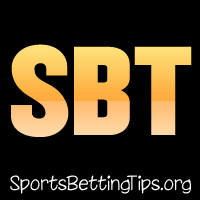 Follow @SBTSportBetting


[Get Exclusive Tips on our Patreon, Ad-Free
]
Despite threats from rain, the MLB All-Star game's annual Home Run Derby went off without a hitch yesterday. Todd Frazier, the Reds hometown guy, won the tournament after defeating Joc Pederson of the Dodgers. Major League Baseball was debuting a new format this year and actually tweaked it again so that they could fit the derby in before rain hit. The new format was far more entertaining than in past years and I hope they stick with it. Hopefully with the adjusted times that the rain delay caused.
There isn't much else going on in the sports world right now besides the MLB All-Star game. Wimbeldon is over, UFC Fight Night is tomorrow and the The Open doesn't start until Tuesday. The only thing we can bet on today is an exhibition baseball game, but that doesn't mean that we can't make money. The All Star game is a fun event and an important turning point in a long MLB season. I'm excited for it.
MLB All Star Game Betting Tips:
This is basically an exhibition game so statistical analysis is basically out the window. Some players treat this like an exhibition game and others don't. Some pitchers hide their best stuff til it counts and others like to show off. Predicting who will do what based on what they've done this season is nearly impossible. What we can look at is historical context. There have been 85 All-Star games in history and the average score is: American League 4.11 to National League 4.18. There have been low scoring games and there have been blowouts, but on average this game sees 8.29 runs per game. To me, that is all the information I need to bet over 7 runs. Especially with so many starting pitchers going just one or two innings thus playing outside of their comfort zone. I always like the over in this one.
Picking an MVP of this game is a bit harder. There will be players who get one at-bat and then are pitch hit for. The MVP of the game is typically whoever gets a bunch of RBIs in the win or whoever hits a homerun. With so many people having just one at-bat, it's a crapshoot of who will win it. The favorites are obvious; Mike Trout, Bryce Harper and the homerun derby winner Todd Frazier. I wouldn't be surprised to see anyone of those guys win. For a more value play try Nelson Cruz at 20/1. Cruz is batting fourth in the lineup and, as a designated hitter, could see more at-bats because of it. I would recommend Josh Donaldson at 14/1 as well, but with Mike Moustakas and Brock Holt on the roster as backup third basemen he'll definitely get pulled at some point. Plus, Ned Yost is Moustakas manager and he might go with the guy he knows late.
For a dark horse on the NL side I like Anthony Rizzo at 25/1. He definitely has the power and talent, he just has to see the field. I always like the idea that younger guys play more in these things because it's all new to them. I could see him getting on the field early and staying there.
The MVP votes are fun, but they should just be a small portion of your bankroll. Really small. They are a high reward play, but they are that way for a reason. Don't go wasting full units on them.
Follow @SBTSportBetting