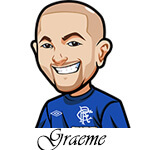 Follow @SBTSportBetting
First of all welcome to everyone who has followed me over from WNBATips.com.
I have been posting my WNBA Betting Tips over there since 2007. However over the past two seasons I just haven't had the time to really maintain that website anymore.
I still watch WNBA and enjoy it and bet on it but I don't have the same drive as I used to. If you look at the quantity of my picks over there you'll get that – I mean in 2009 I was tipping with 162 picks that season. Last season? Just 21.
So I am going to make SportsBettingTips.org my exclusive home for WNBA Tips going forward. There still won't be as big a quantity but you'll see a lot more WNBA Tips here going forward.
Also if you wish to subscribe to the WNBA Tips here over e-mail and get other tips(such as golf, NBA etc) then simply throw your e-mail in below:


With that said we have a big Sunday with 5 games on the board so let's get to it:
Indiana Fever vs Connecticut Sun Betting Tips:
the Indiana Fever have lost their last two home games during this three game homestead and it was a very tough one against the LA Sparks. They were overrun in the 3rd quarter 21-3 although had a solid bounce back in the 4th quarter.
I think they build on that and come out fired up. They were very complacent in that quarter and they know it. they were poor for most of the game however had a better performance in the 4th quarter.
The Connecticut Sun will be feeling good about finally busting their losing streak with that win over the Phoenix Mercury, but they're still a team struggling on the road. They had a solid defensive performance against the Mercury which they needed but I see a bigger performance here from the Fever. Mercury had Taurasi making her debut and that may have thrown them off a bit too.
I did like the performance of Jonquel Jones in that one and she may be ending her slump but I still like the Fever to shake off complacency and keep this one strong. Bet the WNBA here and bet the Fever +4.5
Chicago Sky vs Dallas Wings Betting Tips:
The Sky are one of those teams that you just feel are going to go on a nice run. I loved their performance against the Liberty. That was a group of players where team cohesion was at the max, and everything was clicking. Jantel Lavender and Stefanie Dolson in particular were fired up.
These two teams just played last Sunday and the Sky blew the Wings away 78-66. They had that tough loss to the Lynx but I like what they are doing at the moment.
the Wings are a bit all over the place currently and find themselves bottom of the West.
They have a respectable home record of course. On the road is where they are brutal and are currently 0-7. The Sky have a poor 2-5 road record which is probably why they are slight underdogs here.
The Wings will be missing Azura Stevens however and possibly Isabelle Harrison. Glory Johnson has stepped up but I don't think that will be enough and that the teamwork of the Sky will see Chicago take this.
bet the WNBA here and bet the Chicago Sky +1
Follow @SBTSportBetting