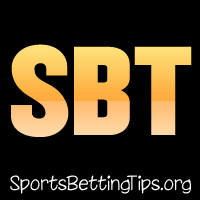 Follow @SBTSportBetting


[Get Exclusive Tips on our Patreon, Ad-Free
]
Welcome to the sports betting tips for July 25th, 2015.
We've been having a lot of problems with the site today – it wouldn't let us access the backend for awhile and the mailing server has been having a lot of problems so hopefully you recieve this in time.
We've got a good day today with the WNBA All-Star game, as well as UFC On Fox 16. T.J. Dillashaw takes on Renan Barao in their second fight. Barao lost their first fight in what was a Fight of the Night event – and holy crap was it good. We'll be hoping for more tonight.
We've also got the return of Scottish football, so it's a nice day with a wide variety of sports.
Let's get to the betting tips:
F1 Betting Tips:
It feels like FOREVER since we last had any Formula 1 action.
The last race was the British Grand Prix, 3 weeks ago. Of course the German Grand Prix was meant to be last weekend but was taken off the scuedle.
So this week we have the 2015 Hungarian Grand Prix. This race was first held in 1936, and takes place at the Hungaroing. It's an interesting track where position is everything. It's not a power circuit, and that means overtaking opportunities are drastically limited.
We have to expect Lewis Hamilton to get the win – and unfortunately the odds are not that great for him as per usual. Hamilton is a specialist around the Hungaroring and this circuit is just perfect for his skills.
Last year, Lewis Hamilton had a disaster at the beginning of the race which cost him. Daniel Ricciardo was the winner although if Hamilton had let Rosberg by on turn two on the final lap – that would have probably been it. Hamilton defended though and Rosberg couldn't get past him or Alonso. But seriously look at the disaster Hamilton had and he still got his way into 4th.
Looking at the weather forecast we're either in for extreme heat or a nice wet race. Either way expect multiple stops on this one.
Hungarian Grand Prix Winner:
Look we're not recommending you bet him at 4/9 odds. It's brutal odds but we keep getting asked who we think will win, and we believe that Lewis Hamilton will take it down. He's won it 4 times and we expect him to win it for a record 5th time and overtake Schumacher. He would have won it last year if not for the issues his vehicle had. But if you want to bet on the winner of the Hungarian Grand Prix – he's the man to bet.
Hungarian Grand Prix Podium Finish:
8th place last year – but we are going to take Valtteri Bottas for the podium finish. We feel the 4/1 is way too high considering WIlliams have a slight edge on Ferrari – especially for this race. Seems quite a bizarre price, honestly.
Hungarian Grand Prix Points Finish:
We're going to go with Carlos Sainz 5/6 to finish in the points. There is value there for sure. Torro Rosso is a great chassis weighed down by the uncompetitive renault engine – but that shouldn't be a factor on this circuit. Sainz is also quietly building himself a solid reputation and we think we will see a great demonstration of his skills here.
Hungarian Grand Prix Long Shot:
We love our long shot bets, and this weeks is for both McLaren cars to score at 10/1. It's a tight one and I mean the McLaren Honda partnership is starting to sound like an abusive relationship. Every time we're hearing "this time it'll be better" – could this be the time?
We expect them to be spending tokens this race, and with the mid season rule change they get a joker engine for free.
Long shot bet for a reason – but we like it.
It's been forever since the F1 British Grand Prix, but we are now back with the F1 Hungarian Grand Prix and we've got some betting tips for you.
First – we fully expect Lewis Hamilton to win bar a freak accident. 4/9 are the odds – if you want to bet on him as the winner go for it. Those odds aren't too comfortable for us – we prefer the risky ones.
We'll be taking Valterri Bottas Podium Finish at 4/1. High price as really – Williams are a tad better than Ferrari, and on this track especially it will give Williams the edge. We really like those odds.
We're also on Carlos Sainz for the Points Finish at 5/6 odds. Some solid value on Sainz – Toro Rosso should be perfect for this race. This should really be great and we've seen Sainz improve week in, week out. Should ease into the points here.
Finally a nice underdog bet which is Both McLarens scoring at 10/1. Of course each race we hear that this is the race they will do the business in and then we don't see it. But everythings turning up trumps for them – joker engine change for free, probably some token spending. Yep – this is the one to go with.
Scottish Challenge Cup Betting Tips:
We'd love to see Rangers dominate Hibs but it's a very tricky one.
We're going to play it rather safe with the 19/20 Rangers – Draw No bet which means we win if Rangers win, and we get our stake back if it's a draw after 90 minutes.
With such a changed squad for Rangers it's a bit risky betting on them at this point. So we will just take the draw no bet in case they clam up defensively.
UFC On Fox 16 Betting Tips:
First of all in the two headliners, we will take a double of T.J. Dillashaw and Meisha Tate. Both are superior fighters and it's hard to see them getting upset. They are -200 each but a double gets us much better odds obviously.
For underdog bets we'll take Tom Lawlor to beat Gian Villante. Lawlor is returning to light heavyweight where we think he will perform better. Villante is solid but not spectacular and we feel in what should be a brawl – Lawlor is that much crisper.
Follow @SBTSportBetting