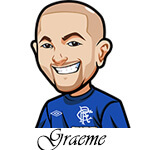 Follow @SBTSportBetting
Good to be writing here again!
I'd taken a break from Sports Betting Tips to focus on writing tips on my own sites such as golfbettingtips.org, betsoccer.ca etc etc. However now I have a lot more free time and I am able to focus on writing on SBT yet again.
I'm currently going to be handling both Wednesdays and Fridays and covering a wide variety of sports with golf of course being the main one for Wednesdays.
For those who followed me on my golf tips site last weke, you were rolling in the money as I correctly predicted Molinari would win the British Open. I also had e/w cashes on Tiger and Rose which was nice.
I've been on a hell of a tear in golf the past little while actually. As I correctly predicted Bubba to win the Travelers Championship and Korhonen to win the Shot Clock Masters in June.
Hopefully my run continues with the Canadian Open.
Here's the bet slips of the Molinari win, the Bubba win and the Korhonen win:



Canadian Open Golf Betting Picks::
This was a tournament where to be honest it was hard to narrow it down in picks. Some weeks are like that. The Open was like that for example – I usually on my first pass through of a shortlist of 25 golfers then narrow it down. The Open it was hard to get it below 20. Feels similar this week.
I've got two "have to" picks. First of all is Dustin Johnson to win. The odds aren't good but he knows how to bounce back and has a good history of bouncing back from a cut to win. Got to bet him here. The other is two time winner Johnattan Vegas who I am splitting up my bets on him to win, and the top 5. I mean he was 125/1 to win the last two times. He's 66/1 I just gotta have a small bet on him ya know?
I've also got Tony Finau to win which was a hard one to go with and I don't know if it's an +EV play. But after looking at everything I'd feel sick if I didn't pick him.
The rest are all to win and top 5. I'm on Bubba Watson, Charley Hoffman, Keith Mitchell and Tom Lovelady.
Also for the Porsche European Open I'm taking DeChambeau to win.
Notable Upcoming Bets:
CFL Betting Tips:
I hope Johnny Football gets to start soon for the Alouettes. I hope he turns things around as he really is a talented player.
Not touching that game but I have three other tips.
Argonauts vs Blue Bombers – Under 53 Points: The Argonauts games this season have all went under except for their last game against Winnipeg. I think that game was an anomaly and we see a more low scoring game here.
Redblacks +4: Hamilton are a solid team but they're a very up and down team. The Ottawa Redblacks I feel are just better quality wise and consistency wise and should get the win here or at least cover the point spread.
Stampeders -6.5: Tough test for the Stampeders as they face Saskatchewan but really until the Stampeders have shown they are not invincible, I gotta back them here for less than a touchdown.
MLS Betting Tips:
This game takes place tomorrow night and I am going with Houston Dynamo to beat Philadelphia Union. 1.80 odds on that. Houston are just a much better team at home. Their form at home this season has been excellent while the Union struggle on the road. I like that narrative to continue here as the Houston Dynamo rack up a solid win.
Follow @SBTSportBetting