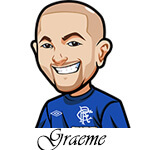 Follow @SBTSportBetting
While I use a lot of my own tools and data when it comes to betting tips, I also use various resources online.
Sometimes it's for pure data other times it's just to get an idea of some advanced data methods.
Then there are websites that are simply useful for the general soccer fan or are good for news.
In this section of the site I thought I'd list a lot of great soccer resources online. If you have any additional ones, feel free to add it to the comments below or shoot me an e-mail at site@betsoccer.ca and I can add it if I like it.
Tactical Analysis:
: Michael ran Zonal Marking and his tactical analysis of games is the best in the business.
: Jonathan Wilson is the writer of the book Inverting the Pyramid and he does great analysis of tactics in games at the Guardian as well as just general quality articles.
: An excellent website for tactical analysis of games in Scottish football.
: A website with a lot of analytics and analysis for the Eliteserien.
: A Twitter account full of great data with expected goals map for a wide variety of games.
: Another Twitter account which offers advanced data analytics about games with passmaps, xGplots and more.
Statistics:
: One of the best stats websites there is. There's a lot of good ones but this is one where I like to look each day just for a quick glance of the stats they present. It's presented well and it's where I start my tips often – use this for a shortlist before diving into my own tools.
: Another excellent stats site. To be honest I generally use it after a match – studying the heatmaps, that sort of thing. They have some really cool stuff there though.
: A lot of their stats are hidden behind a paywall. However it is a great resource with a lot of great stats data and presented in a very clean way. It's one of those sites that don't just present stats – they can help push you towards bets so it may be something for a lot of people.
: Just a great resource for random little stats and facts.
News & Scores:
: My preferred site for checking scores. A great interface and you can customize it to only show the games you care about.
: Solid news resource and also decent for scores. Only problem is it is filtered by leagues and can be a bit of a pain to navigate.
: A good resource for news and also in-depth articles.
: Excellent news sources with a variety of other great content.
: Another great resource for news.
: A real no frills website that provides a good selection of news.
Entertainment:
: Quite possibly the funniest Twitter account around.
: Great resource for news, discussion, videos, highlights etc.
: The website focuses more on clickbaity type headlines such as rankings, etc. But it's always an enjoyable read and they put a lot of work into it.
Follow @SBTSportBetting