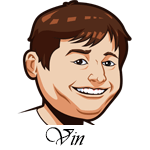 Follow @SBTSportBetting
With the trade deadline just five days away we should be seeing some trades coming fast and furious over the next couple of days. Starters could be scratched in an instant because the team that gets them wants to get every last start out of their new acquisition. We've already seen one big chip move in the Aroldis Chapman to the Cubs trade.
The Cubs are really going for it this year, but I'm not really sure how much this move improves them. This was definitely a move for the playoffs and they seem to be going for the Royals killer bullpen method of building a World Series contender. The Cubs will do anything to break the World Series curse which is why they gave up such a large package for a closer that will probably pitch about ten postseason innings. Are they done? I wouldn't put anything past them. They really want to break that curse.
Another "cursed" franchise was the Red Sox, but then they won two World Series and the curse is over. You wouldn't know it by their actions as they are definitely making moves to make this year their year once again. They've made a couple of big moves for Drew Pomeranz and closer Brad Ziegler. This is another team that I don't see being done and I could see them making another big move? Brewers catcher Jonathan Lucroy maybe?
The trades can wait though, we have games tonight. We're back with baseball tips today and looking to continue on my 6-1 run last week. We have some nice games on the slate today so let's just get right into it.
Notable Upcoming Bets:
MLB Betting Tips:
The first line to jump out to me today was the Brewers being a -117 favorite against Arizona. Matt Garza on the mound for the Brewers and he holds a 5.94 ERA over seven starts this season. Over his past five starts though he has given up 4, 4, 7, 4 and 4 runs. I really like the Diamondbacks to hit him today. He goes against Patrick Corbin who is having a really rough season after a great one last year. The good news is he is actually a better pitcher on the road. A shockingly high 6.91 ERA at home is saved by his 3.64 ERA on the road that is much more align with the pitcher we saw last year. Corbin still has a good pitcher in him somewhere, but Garza does not. Diamondbacks +117.
I sometimes play a little daily fantasy and my favorite pitcher to pick on is CC Sabathia. He's just not good anymore and good teams can hit him hard. I believe that the Astros are a good team and today they will do exactly that. This line is a bit higher than I like, but it should be so much higher that I think there is a lot of value here. Astros -149
The Pirates' Francisco Liriano has had a rough season, but has really turned it around in July. He faces a Mariners offense that struggles a bit against lefties, but has been red hot as of late and is a top 5 offense over the past month of play. The key to this game will be Felix Hernandez who is making his second start off of the DL and looked a bit shaky in his first start back. He faces a Pirates offense that has been ice cold over the past month of play which has to work in his favor. I have to go with the offense that is hot and the better overall pitcher here. The Mariners feel like they are on the verge of a run and a win here would be big for them. Mariners +115.
Speaking of hot offenses, look out here comes the Dodgers. They are suddenly making a race of the NL West (as we predicted) and face the Rays at home tonight. They draw a tough match-up with Chris Archer on the mound for Tampa, but will counter with righty Bud Norris who has been a very solid pitcher since coming to LA. The key here will be the Rays offense which is one of the worst in the league against righties. Throw in the tough park, the red hot Dodger offense and I like the blue team to win this one handily. Dodgers -120.
Follow @SBTSportBetting