July 8th, 2019 Betting Tips: MLB All-Star, NBA Summer League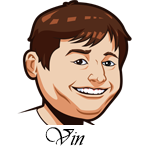 By
(Photo credit: David Zalubowski/Associated Press)
Yesterday we saw the United States Women's National Team win their second straight World Cup. That is just a crazy accomplishment and this is one of the best teams that we've seen as far as the World Cup goes. It's pretty crazy that team gets paid less than the Men's National Team when the results aren't even in the same galaxy.
It was also the final day of the unofficial first half of the MLB season as we now take the All Star break. The best teams in baseball is no surprise if you have been paying attention over the past couple of seasons. The Dodgers have the best record in all of baseball and look to finish as the top team in the National League easily. They have a six game lead on the Braves for best record in the NL right now.
In the American League, the Yankees are the best team out there right now. It's pretty crazy when you think of all the injuries this team has had this season. They have played much of the season without Giancarlo Stanton, Aaron Judge, Didi Gregorious, and Miguel Andujar. Despite all that, they are still a top-ten team in offense. Their amazing bullpen and solid starting pitching have really carried them. Just shows that money talks in this league.
That said, two teams that have made a lot of noise this year without a lot of money are the Tampa Bay Rays and Minnesota Twins. The Twins have really gotten some amazing hitting this year, especially in the power category where they lead the league in homeruns. While the Rays have been lights out in pitching with a 3.55 FIP. The next best team is the Dodgers at 3.77 FIP and the next best American League team is the Indians at 4.09 FIP. That's half a run per game better than any other AL team, amazing. Either of these teams could be dangerous in the playoffs.
There is not a lot of sports action going on today with so much wrapping up yesterday from the MLB season to World Cup to the Gold Cup. Wimbeldon starts today, but the matches are all pretty early. Instead, we'll go to some stuff that we wouldn't normally cover.
#1 Sportsbook Online for Americans

Good deposit bonus, lot of unique bets & props. Excellent mobile & live betting.
MLB All-Star Homerun Contest Betting Tips:
It's hard to take this one too seriously as you are basically betting on batting practice, but I do find these odds rather interesting. Check them out:
Josh Bell +300
Vladimir Guerrero +325
Pete Alonso +400
Joc Pederson +600
Matt Chapman +900
Ronald Acuna +925
Alex Bregman +1000
Carlos Santana +1100
Josh Bell is the favorite here despite Pete Alonso having more homers than him on the season. While I like both players, the guy that really interests me here is Ronald Acuna. This guy is a classic swinger and hits the ball far, very far. He hit a homerun 466-feet this season and I think we could see some Giancarlo Stanton-esque moonshots from him here.
NBA Summer League Betting Tips:
Chicago Bulls vs. New Orleans Pelicans: This one is pretty simple to me. Zion Williamson, the top pick in the draft and one of the biggest superstars to come out of college in a long time, has been ruled out for the rest of the Summer League. The Bulls have a ton of good young talent and will be looking to showcase them here. Simple, Bulls are winning this.
#1 Sportsbook Online for Americans

Good deposit bonus, lot of unique bets & props. Excellent mobile & live betting.