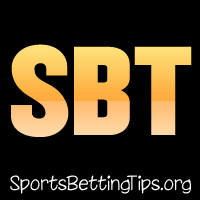 Follow @SBTSportBetting
The Warriors look to extend their 1-0 lead in the series with another home game tonight in Toronto. The first game was really all Raptors as they came out with a big lead in the first half and never looked back. This win was all the more impressive as Kawhi Leonard did not have the type of dominant game that he has become known for in these playoffs.
Golden State will once again be without Kevin Durant for this one. That puts Toronto in a really interesting position going into this game. They could take a 2-0 lead with a win tonight which would be huge for their franchise, especially having never been here before.
Graeme: What an incredible game Game 1 was.
Here in Kingston, Ontario we set up a big screen in the Market Square to watch the game. It was pretty cool getting that live atmosphere. Here's a picture of it courtesy of Kingston Events:
It was pretty much all Raptors fans and everyone was going crazy. Great atmosphere. I personally bet on the Warriors +1.5 and then Warriors +6.5 at the half, and still found myself swept up in it and cheering on the Raps.
Anyway, Game 1 is in the books and the Raptors ran out 118-109 winners. Guys like Fred Van Vleet and Pascal Siakam really stepped up and it was a well excuted game plan by the Raps.
Warriors struggled which left many people saying they need KD. Really though it was just a rare team performance from the Raps. Kyle Lowry and Kawhi Leonard didn't do what they usually do but it didn't matter as the Raps killed it with great pace and energy. They did a great job at responding to Warriors baskets with fast break layups to stop the Warriors getting any momentum.
Raps also did a great job stopping the pick and roll. End of the day it was just a deserved win for the Raptors.
I'll be down at the Square again Sunday night and will be cheering on the Raps – but I just can't see behind the Warriors. One of the biggest mistakes you can make in sports betting is going for a team based on name value alone – but goddamn, it's the Warriors.
I know they burnt me a few times in the regular season with this thinking but it's the Championship and I just think they bounce back. Yeah, the Rockets stunned them with two in a row, but I think we see a much different Warriors team.
They're one of the better sides at making the adjustments needed and I'm going with https://www.Bovada.lvWarriors +2.
Vin: The Warriors were definitely off in game one and seemingly affected by their long layoff since the end of the Western Conference Finals. This really manifested itself in the first half and it saw the Warriors build a hole they were never able to crawl out of. They played much better in the first half, but were never able to have that sustained run that they've become famous for in these playoffs.
The news came in that Durant is out for this game, but Andre Iguodala will play. That first name would really change things if healthy and the second one keeps them in this series. Even with Andre though, I am a bit worried about the role players on this team. If Curry and Thomson aren't going to combine for 80 points (something that very well could happen) then they need something more from the rest of the crew. They didn't really get much of it in game one and that ultimately proved to be the difference.
The depth of the Raptors is really the difference in this series. They have so many more players that can contribute on this level and they seem to really be clicking right now. That said, I am not quite ready to count out the Warriors. They are the Warriors after all.
I think the best play tonight is the over. The first game went over this total easily and with a better performance from Golden State, I think they hit it again easily.
https://www.Bovada.lvBet Warriors/Raptors Over 214
Follow @SBTSportBetting