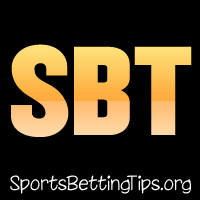 Follow @SBTSportBetting


[Get Exclusive Tips on our Patreon, Ad-Free
]
It's Saturday, June 20th and welcome to the betting tips for today.
We're all rather sleepy this morning – and our server is sleepy too. We've been having issues with some new content not showing up or being mailed out – hopefully that gets sorted and you see these tips at some point today!
Of course we're rather sleepy after staying up to watch all of Bellator last night. Quite the show and just what we expected and were hoping for – a lot of solid fights, and then the crazy ass Kimbo vs Shamrock show.
That was quite the fight. Not sure why people are yelling that it was fixed – it clearly wasn't. Hopefully Gracie can break down the fight at some point like he did for that Ronda fight, and then he can get in-depth about Shamrocks rear naked choke and explain exactly why it didn't work out.
Anyway regardless it was a fun show and as expected Kimbo got the win.
Today we've got an early start with UFC, as UFC Fight Night is in Germany and it will start early. We're going to be dedicating all of our betting tips to that today:
UFC Fight Night 69 Betting Tips:
This has the potential to be a good card. Let's get to the tips….
First the main card. We like Peter Sobotta to defeat Steven Kennedy – most likely by submission. Sobotta has been on a great run and is coming in here against Steve Kennedy. Kennedy is an okay fighter but he just isn't on the same level as Sobotta. We expect this to go to the ground where Sobotta makes Kennedy tap.
Unfortunately the odds of -225 make it not really worth it. So we'll throw Makwan Amirkhani onto it too. He is -235 so we will do a double there on those two. Amirkhani should have no trouble dispatching with Masio Fullen and that should be an easy little double.
On the main card still, we'll take Tatsuya Kawajiri for the upset win over Dennis Siver. We love Siver, but Kawajiri is a very, very disciplined fighter. He lost a tough one against Guida last year but he showed what he is made of in that fight. Before that he was on a very nice run.
He's coming back from a detached retina which sucks – but it's not the sort of injury that would affect too much. He's well rested and should be able to match Siver here. He might even be able to tap him out.
Finally looking at the prelims, we like Niklas Backstrom to beat Noad Lahat. Backstrom has a very strong mix of boxing, BJJ and wrestling. He's very versatile and although he lost against Mike Wilkinson we're hoping that is a good wakeup call for him. He showed how good he is last time they were in Berlin against Tom Ninnimaki.
Alright there's the UFC Fight Night tips. Enjoy the show.
Follow @SBTSportBetting