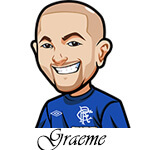 Follow @SBTSportBetting
Hi everyone,
Welcome to the soccer tips for June 23rd, 2019.
For the next week or two rather than do separate betting tips for both the Copa America and Women's World Cup, I'm just going to compile them into one post.
I mentioned it the other day but due to a family emergency I've had to fly to Scotland. I'm spending the majority of my day and night in a hospital room. I've been in Scotland 38 hours so far and I've spent 36 of them in here ha. Fun times.
Luckily the hospital has wifi and pretty decent wifi at that so I've been able to stream the games.
That Australia tip was an utter bust. Sorry about that one. I am gutted by that. Norway showed a lot more than they have all tournament in that game. Was hoping the Aussies would steal it on penalties but that was very disappointing.
We did go 2-1 with the Copa scores over the last 2 days with Chile winning, Venezuela covering -1 and only Brazil letting us down. We had under 2.5 in that one but they went mental.
For the 23rd, we've got England vs Cameroon and France vs Brazil in the Women's World Cup. In the Copa America we have Qatar vs Argentina and Colombia vs Paraguay.
Will be abbreviated tips/bets:
England vs Cameroon Betting Tips:
England very heavy favourites at 1.12. To be honest I am not completely sold on them. They seem to have a lot of issues and if you are looking for a team to bet on to win the entire tournament – I wouldn't be looking at England.
Tough to see Cameroon beating them though. Cameroon have been an interesting one. They set out defensively against Canada and did a great job. They attacked more against Holland and were a disaster.
It makes things risky. The odds are very tilted towards England to win to nil with 1.57 there and I get that. However if England get an early goal with Cameroon being defensive then we may see a good attack by Cameroon. A small value play is worth it here.
(Odds on this page are correct as of 2019/06/22 7:24:53 PM EST but are subject to change)

France vs Brazil Betting Tips:
France are 1.36 favourites here. I'm not one for conspiracies but let's just say as the hosts things have went their way quite often due to referee calls etc. Hey it happens.
I was surprised but impressed with Brazils win over Italy. I'm going to do two small plays for value.
(Odds on this page are correct as of 2019/06/22 7:24:53 PM EST but are subject to change)

Qatar vs Argentina Betting Tips:
Argentina are big favourites at 1.22.
Qatar aren't great that's for sure. It's very tempting to go with either Both Teams to Score or Qatar or Draw though simply because if you take the name value out of it – Argentina aren't that great either!
I was a bit disappointed with Qatar in the last one they looked a bit negative. But they have nothing to lose here and will hopefully go for it.
(Odds on this page are correct as of 2019/06/22 7:24:53 PM EST but are subject to change)

Colombia vs Paraguay Betting Tips:
I almost didnt bet this one due to many speculative bets above as it is. But hey what's one more? Yeah Colombia don't have anything to play for as they have won their group but bloody hell they have looked much better than Paraguay. I'm well up for this one blowing in my face.
(Odds on this page are correct as of 2019/06/22 7:24:53 PM EST but are subject to change)

Follow @SBTSportBetting