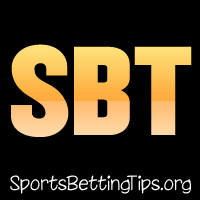 Follow @SBTSportBetting


[Get Exclusive Tips on our Patreon, Ad-Free
]
We thought we'd take a change of pace at the start of a new sport betting week. Normally we'd be spouting off about the basketball, the hockey, the English Premiership or looking at the Monday Night Football game. But all of that's on hold, and while there's the Cop America taking place, the Under-21 European Championships and the Women's World Cup, most sports fans will be sitting watching Wimbledon. Why? Because it's the one tennis tournament that has so much history and tradition to it. Sure, the Australian Open is fun because it's on the other side of the world, the US Open is great because, well, it's NYC and the French Open is great because clay courts throw up all sorts of results, it's Wimbledon, damn it. Strawberries and cream, Pimms, rain delays with Cliff Richard singing in the Royal Box. All terrible things, sure, but there's great history to it. If you watched tennis as a child, you would have watched Jimmy Connors or John McEnroe, Stefan Edberg, Boris Becker, Pete Sampras, Andre Agassi, Roger Federer et all make their name on the grass courts of Wimbledon.
So, for today, we're going to look at Tuesday's action at Wimbledon and see if we can find you some great value tips in our free sports betting tips.
Wimbledon, 30th June Betting Tips:
Tuesday's action is the day when most of the big guns come out to play. We've already had Novak Djokovic win in straight sets, but Tuesday sees Roger Federer, Rafael Nadal and the home country favourite Andy Murray all take to the court. They're all short prices to win 3-0, so we're not going to be looking there for our free Wimbledon betting tips, but there is definitely a lot of value to be had elsewhere, you just have to know where to look.
Now, our first selection isn't really rocket science. Ivo Karlovic to beat Elias Ymer 3-0. There's no denying the fact that Ymer is the better player when it comes to ground strokes, and he's doing a good job on the Challenger Tour, he's had some decent results for Sweden in the Davis Cup, but he's playing Ivo Karlovic on grass. He's not going to get a sniff of the majority of Karlovic's serves, and Karlovic doesn't have to do much to simply get it to a tie-break, batter down 6 huge serves and nick one point of the Ymer serve. Rinse and repeat three times. Shades of odds on, but it's still incredible value.
There's a lively British outsider also playing on Tuesday. Brydan Klein is one of a number of Aussies now playing under the Union Jack, and he's aroud 6/1 to beat Andreas Seppi. There's two things here – Seppi is a quality player, sure, but he's on the wain and is dropping down the rankings. Klein is young, hungry and has had some good results recently, especially on grass. Add in the fact he's got home ground advantage, and with a British support behind him and you have to take Brydan Klein to beat Andreas Seppi. If you don't think the young Brits can do it, Klein +6.5 games might be the safer bet for you. Either one looks good here.
Sam Groth to beat Jack Sock is one that is just a shade of value here. Groth's serve is another virtually un-returnable one when he's in the groove, and while Sock is the better overall player, a big serve-volleyer on grass can be hard to beat for many players, unless you're in the upper-echelons of the game. Sock isn't one of those elite players, so I get a suspicion Groth could nick this purely down to his huge serve. He's also gone well on grass of late, so ad shades of odds-against, he's real value.
In the women's draw, there is a weird one that is worth a small half-unit bet on: Kiki Bertens to beat Petra Kvitova. Bertens isn't half the player Kvitova is, but he's solid, and she's 9/1 against a woman who pulled out of Eastbourne just to being injured/ill. Would you be backing someone with question marks over their fitness, or would you be taking a put on a big-priced opponent? Check your sportsbook's rules for retirements, as some will pay out as long as one set is completed, others will only pay out if the match is completed. But it's worth it on the chance that Kvitova goes down after one set, or is just rusty with so little preparation for this tournament. A small value bet here is the play.
Elsewhere, there's a lot of coin flip matches that have been priced accordingly, not much value to be had there, or in the matches with such short-priced favourites. There are players we'll look to oppose at short prices once the skill level of their opponents increase, such as Wozniacki, Radwanksa and Bouchard, but their first round matches seem straightfoward enough that there's no real value to be had opposing them.
Bet: Bet on Wimbledon for the next two weeks at Bet365.
Follow @SBTSportBetting