June 30, 2015 Betting Tips: Women's World Cup, MLB, Wimbeldon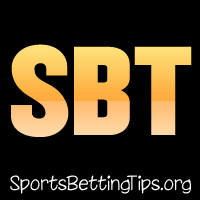 By
After that few week lull after the end of the NBA and NHL seasons, the sports world is getting interesting again. NBA and NHL free agency are kicking off and that is always good for some hot stove action. Honestly, outside of the playoffs I think I look forward to the hot stove more than anything else. It's like the wild west out there, anything goes and you never know where a player will end up.
The Women's World Cup is getting deep into the tournament as well and tonight sees one of the biggest games so far, the United States versus Germany. Both of these teams have excellent defenses and it should be a tough, physical battle.
We also have one of the best tennis events of the year, Wimbeldon, starting today. Thus far this morning we've already seen Roger Federer take down his first round opponent in just 67 minutes. Not to be outdone, defending women's champion Petra Kvitova finish off her opponent in just 36 minutes. The first round continues all day today.
As you can see we have a lot to get to so let's do it. Today's betting tips can be found below.
Wimbeldon Betting Tips:
Perhaps the most intriguing first round match-up today is Ana Konjuh taking on Alize Cornet. Konjuh is coming off her first WTA title win in Nottingham where she absolutely dominated her opponents. She did not drop a single set in her first three matches en route to the title before defeating Monica Niculescu 1-6 6-4 6-2 to close it out. The 17-year old looks to improve on her 2014 Wimbeldon performance which was her best Grand Slam event to date. The french Konjuh has been struggling in 2015 and this looks to be a match-up of players on opposite paths. Cornet going up, Konjuh going down. Bet Ana Konjuh -1.5 (+115)
Bet all your Wimbeldon action at: Bovada
Women's World Cup Betting Tips:
Tonight's USA vs. Germany match-up is a battle of the two best defenses we've seen in the Women's World Cup. The United States' Hope Solo and Germany's Nadine Angerer have only faced 11 shots on goal so far in the 2015 Women's World Cup and I see no reason that won't continue tonight. This one should be a war and whoever comes out on top will do so with a 1-0 victory. Bet Under 2 Goals
MLB Betting Tips
As we learned last week, Giancarlo Stanton is out for the next four to six weeks and with him went much of the Marlins offensive potential. He's just that good. Tonight we see the Giants head down to Miami to begin a series and for some reason, the Marlins are favored. This is despite the loss of one of their key offensive cogs and the fact that Mat Latos is on the mound with his 5.49 ERA and 1.44 WHIP. I don't get it, but I'll take it. Bet Giants +105
After spending their weekend being put in their place by the St. Louis Cardinals, the Chicago Cubs head to New York for a series against the Mets in which they'll look to re-establish themselves as National League Wild Card contenders. The Cardinals suppressed their offense over the weekend and after a day off I honestly feel sorry for Jonathan Niese tonight. This offense is just too good for him. Bet Cubs -120
#1 Sportsbook Online for Americans

Good deposit bonus, lot of unique bets & props. Excellent mobile & live betting.