June 6th, 2017 Betting Tips: MLB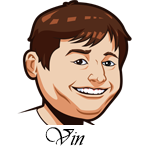 By
We're roughly at the one-third mark of the MLB season, but outside of a few teams things are still pretty wide open. In the American League, only 5.5 games separate the second Wild Card team and the last place team in the league. The Houston Astros are running away with things with a historic start, but outside of them the rest of the playoff race is pretty wide open.
The National League is similar, but a bit more top heavy. The Nationals have basically clinched the AL East and there are races in the other two. The Cubs slow start has allowed the Brewers and Cardinals to hang in the race, but you have to think that will correct itself at some point. The NL West has been the story early though with the Dodgers, Diamondbacks and Rockies all playing great baseball. Two games separate the three teams and it feels like it could stay that way all year.
#1 Sportsbook Online for Americans

Good deposit bonus, lot of unique bets & props. Excellent mobile & live betting.
MLB Betting Tips:
Adam Wainwright is one of the hottest pitchers in baseball. After looking like he was possibly done as an elite starter, he has a 0.47 ERA over his past three starts. That's not a match-up thing either as he's done it against the Rockies, Dodgers and Giants. I like him a lot tonight against the Reds. Cardinals -129.
The aforementioned Milwaukee Brewers have been one of the surprise teams in baseball. They are getting great offense performances from Eric Thames, Domingo Santana, Travis Shaw and others and now they are starting to add from the farm. Brett Phillips just got the call up and he has been a highly touted prospect for years. They might be ahead of schedule on their rebuild.
The thing that intrigues me about them tonight is the pitcher, Chase Anderson who pitched an absolute gem his last time out as he outdueled Clayton Kershaw. His start before that was even better as he had a no-hitter going into the eighth. Tonight he faces a Giants offense that has been terrible this season and goes against Matt Cain who the Brewers should most definitely hit. This line is way too low, Brewers -127.
Baseball's oldest rivalry continues tonight with the Red Sox heading to New York to face the Yankees. Boston was expected to run away with this division, but the Yankees have started hot led by Aaron Judge and are currently 1.5 games up in the division. This should be an interesting match-up tonight with Masahiro Tanaka on the mound for the Yanks against Drew Pomeranz. Both of these pitchers are susceptible to the long ball and both of these offenses are capable of hitting it. I like Pomeranz here because of his big strikeout numbers and Tanaka has really struggled thus far this year. I like Boston +119 and then the division race will get interesting in a hurry.
Some people are worried about the Indians, but they always start slow. They are 29-26 on the season. Last year they started 26-24 before going on a run and I think that is what's about to happen here. They face the Rockies in Colorado tonight and they face a lower level right-handed starter in Senzatela. They have a lefty heavy offense that could really do some damage in the Denver-air. Indians -119 win tonight and start another run to the AL Central.
#1 Sportsbook Online for Americans

Good deposit bonus, lot of unique bets & props. Excellent mobile & live betting.