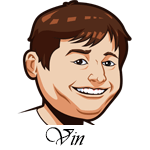 Follow @SBTSportBetting
A tough 1-3 record last night.
I say a tough one because I would make these plays over and over again, but they just didn't come in. The Indians and Brewers didn't come close to hitting their over total, but they certainly had some opportunities. There were a ton of runners left on base by both teams and just a ton of chances to score that weren't capitalized on. I watched  a bit of this game and the umpire had a very generous strike zone which frustrated a lot of hitters from both teams.
The Braves with Mike Foltynewicz on the mound where he only allows two runs in five innings should be a win, but the offense just wasn't there today. The Padres ran a bullpen game on them and that threw them off. Still, this offense and that type of pitching, I'll take that every time. It won't always win, but it's a winning play more often than not.
My one regret might be taking Daniel Mengden as he doesn't have the kind of strikeout numbers I normally look for, but what we saw yesterday was a surprise nonetheless. The Athletics got a lot of hits, but the Rangers got a lot of homers and that's just not something you can come back from.
The Rockies won easily over the Reds. I don't see the need to apologize for these picks as the logic was sound, the results just didn't come out in our favor today. That's baseball. The Astros have a +116 run differential and are in second place to the Mariners who have a +23 differential. Weird things happen, they even out over a full season.
There isn't much that grabs me on today's schedule. It's a travel day so a few early games again, but I'll be skipping those today and just going with this one game.
[text-blocks id="137″ slug="email"]
Houston Astros vs. Texas Rangers Betting Tips:
When I want a win, I look to the Astros and I'm a big fan of Gerrit Cole tonight (and the whole Astros rotation, really) as he's really upped his strikeouts this year and is sitting at a 2.20 ERA/2.55 FIP. Despite the performance last night, the Rangers are one of the bottom teams in the league against right handed pitchers with just a .686 OPS on the year. They also have one of the highest strikeout rates in the league which plays right into Cole's game. I think he'll do quite well today.
The Astros are always one of my favorite offenses and I like them against lefties as they have a .777 OPS on the year and I can see that continuing to improve as the year goes on. Cole Hamels is having a decent bounce back year with a 3.63 ERA/5.31 FIP/4.22 xFIP, but homeruns have been an issue. He has a 1.88 HR/9 on the year and the ball can really fly in his home ballpark when the weather is hot. The Astros can make it fly and I like them to grab the big win here. I'll be laying the runs.
Bet Astros -1.5 (-125) at: [text-blocks id="87″ slug="bet-mlb"]
[text-blocks id="110″ slug="middle-ad"]
Follow @SBTSportBetting