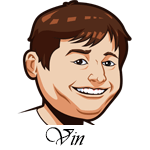 Follow @SBTSportBetting
A great 4-0 record last night.
Seattle did what they've been doing all year and won by one run. Luckily, we got a good moneyline on that one to grab the win. Wilmer Font continued his struggles as he gave up some runs early and Marco Gonzales was able to hold on for the win.
The Astros and Rangers game was over early. The Rangers briefly threatened when Shin-Soo Choo hit a leadoff homer against Justin Verlander, but a four run second pretty much capped this one. You're going to be seeing a lot of the Astros in these picks for the new few weeks as they don't play an above .500 team until after the All-Star break.
Ian Kinsler and Justin Upton homered late on the bullpen to give us the 4-2 win in the Angels game. Lance Lynn has been pretty decent of late for the Twins, but the Angels offense came through for us and Garrett Richards was on point. The Angels will need all hands on deck the next few weeks as Shohei Ohtani went on the DL with a sprained elbow ligament.
Finally, we had the Dodgers over the Braves and this one wasn't all that close as they won 7-3. That was a nice one as we laid the -1.5. Yasmani Grandal hit two homeruns and Cody Bellinger homered in his fourth straight game, as the Dodgers hit five total. The Dodgers are managing to persevere after an injury plagued season, but Walker Buehler left the game with an apparent rib injury. Somehow, I think they'll survive this too.
An awesome day of tips yesterday that I couldn't be happier about. You can't celebrate for long though as there is always more baseball. Let's get to the tips.
[text-blocks id="137″ slug="email"]
Chicago White Sox vs. Boston Red Sox Betting Tips:
After a 4-0 night, why not go with something we haven't done all season? Last night, these two teams battled to a 1-0 game with not a lot of action from the bats on either side. With JD Martinez and Mookie Betts out, the Boston offense just isn't quite the same. Throw in that the Red Sox only have a .684 OPS/84 wRC+ against lefties on the year, and it's hard not to like Carlos Rodon coming off the disabled list. He's had huge strikeout numbers in his rehab starts and appears to be back.
The White Sox are just as hopeless against lefties with a .676 OPS/86 wRC+ and face David Price today. Price has been okay this year at a 4.08 ERA/3.74 FIP, but the match-up is good for him.
I just don't see the Red Sox as a 2/1 favorite in this one and will instead be taking the runline in the opposite direction today. I think this one will be low scoring and close, and I could see the White Sox pulling it out. The wind is just scary enough to put me off the under though.
Bet White Sox +1.5 (-105) at: [text-blocks id="87″ slug="bet-mlb"]
Houston Astros vs. Texas Rangers Betting Tips:
It's really hard not to keep going here when it is just so dang juicy every night. Charlie Morton has been outstanding with a 2.84 ERA/3.66 FIP on the year. The Rangers have an 84 wRC+ against righties. Mike Minor has not been outstanding with a 5.76 ERA/4.78 FIP this year and he faces an offense that has a 119 wRC+ against lefties, best in the league. You know what to do.
Bet Astros -1.5 (-117) at: [text-blocks id="87″ slug="bet-mlb"]
[text-blocks id="110″ slug="middle-ad"]
Los Angeles Dodgers vs. Atlanta Braves Betting Tips:
The Dodgers are the hottest offense in baseball right now and today they face Anibal Sanchez. This guy was the best pitcher to fade when he was on the Tigers and I think he'll soon be that for the Braves as well. He has a 2.16 ERA/4.83 FIP on the year with an obscenely low batting average on balls in play and high left on base percentage. These things are going to come back to haunt him and he'll be that same gas can again. Tonight seems like a good night.
Alex Wood has weirdly struggled at home, but I still believe in him overall. He has a 4.48 ERA/3.52 FIP on the year and is due for some regression in the other way. As I said yesterday, the Braves offense doesn't scare as much without Ronald Acuna and a more human Nick Markakis. The Dodgers are just hot right now and I'm sticking with them.
Bet Dodgers -1.5 (+120) at: [text-blocks id="87″ slug="bet-mlb"]
[text-blocks id="418″ slug="best-sportsbooks"]
Follow @SBTSportBetting