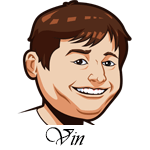 Follow @SBTSportBetting
There have been so many prime time games this season that you could tell the schedule makers thought would be good games, but everything went against it and these games didn't up being very pretty. Think Giants vs. 49ers.
For this one, you have to think that they thought they were getting a good one. That said, they probably had no idea that they were getting a possible Super Bowl preview in the middle of November. That's exactly what this game is though as the 9-1 Los Angeles Rams host the 9-1 Kansas City Chiefs. These are two of the most explosive offenses in the league and this should be a fantastic game.
These two offenses rank #1 and #2 in the NFL and they are very similar. The Chiefs passing offense is a little bit better while the Rams running offense is a little bit better. It's not too much in either way to see a true advantage on either side. The difference comes in the defense as the Chiefs have one of the four worst squads in the league while the Rams are merely bottom-12 according to Football Outsiders. Get ready for some touchdowns.
Notable Upcoming Bets:
NFL Betting Tips:
This is one of the biggest totals that you will see on an NFL game, but I don't think it's nearly high enough. These offenses average nearly five touchdowns per game and I think they are both going to be on full display tonight. The scoring should come fast and furious in this one and I am loving the over here. This game has a very distinct "anything you can do, I can do better" feeling as I think both quarterbacks will be out to prove that they and their teams are the best in the game. Give me all of the touchdowns.
Bet Rams/Chiefs Over 63 points
NBA Betting Tips:
The Philadelphia 76ers have been one of the best home teams in the NBA thus far this season with an 8-0 record. Jimmy Butler definitely earned his Philly stripes with the game winning, overtime three pointer against Charlotte in their last game out. They play the Suns tonight and I'm really looking forward to an outstanding Joel Embiid performance tonight.
This guy always seems to go crazy when he's playing another big name center and rookie DeAndre Ayton's defense has been non-existent thus far. The Sixers should be winning big here tonight as the Suns will not be able to stop Embiid.
Another game that I am really liking tonight is the Denver Nuggets heading to Milwaukee to play the Bucks. Milwaukee has been a very impressive team thus far this season and they have been very good in their home games. The Nuggets have been great at home too, but unfortunately they are not at home. Their road splits show a very different team and they've lost five of their past six games. This should be a big win for Milwaukee tonight and I love them at this number.
Follow @SBTSportBetting