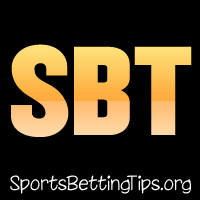 Follow @SBTSportBetting
A 1-0 record last night.
The Magic got the win for us last night as they beat the New York Knicks. Offense was the name of the game here as the Magic exploded for 44 points in the first quarter and then closed it out with a strong 33 point fourth quarter. Aaron Gordon had 31 points while Nikola Vucevis added a 28 point and 10 rebound game. What was really encouraging to me was the 16 points, 4 assists, and 3 rebounds from Jonathan Isaac in 24 minutes. His development is huge for the future of this team and if he can continue, this team will be out of the doghouse sooner rather than later.
I also did a write-up on the Spurs and Golden State game. The Spurs got the home win there as the Warriors continued their struggles. Without Draymond Green and Stephen Curry, this team just isn't very deep. They'll be fine and are probably still winning the title, but it's definitely a struggle right now.
Phoenix Suns vs. Philadelphia 76ers Betting Tips:
Despite years of high lottery picks, the Suns are still in the cellar without a lot of hope of getting out. Devin Booker is for real and DeAndre Ayton feels like a good partner for him, but this team are still a ways off. They've had the misfortune of being on the wrong end of a few blowouts this season and I think tonight could add to the list.
The mere existence of Ayton in this game should be all that it takes to motivate Joel Embiid for this one. This guy has been absolutely dominate and he always seems to show up when playing another quality center. He likes to prove that he's the best of them and he could go wild tonight as Ayton's defense is a long ways off. On top of that, the Sixers are still undefeated at home this year and that win against the Hornets on Friday probably has this team fully accepting of Jimmy Butler into the squad. This team is scary going forward.
https://www.Bovada.lvBet Sixers -12
Another game that I was looking at was the Bucks over the Nuggets. Milwaukee got the huge win in Denver earlier this season and the Nuggets have really been struggling of late. They've lost five of their past six games and are a much different team on the road than they are at home. Meanwhile, Milwaukee has only lost once at home this season and that was a controversial game with some inexperienced referees making some interesting calls.
I went to see the Bucks on Friday and in that game they reeled off a 48-17 third quarter, where they looked like the most unbeatable team in the world. I have a Giannis Antetokounmpo MVP ticket at +500 that I am buying Christmas gifts with right now. I fully believe in this team and I think they continue that run here. The line is a bit higher than I'd like, but based on the home/road splits of these teams it feels like a Bucks win.
Follow @SBTSportBetting