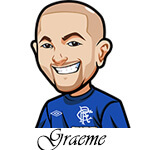 Last week was a bit of Beauty the Beast.
If things had just ended on Sunday, it would have been a great day. A 50/1 cash in the European Tour and correctly picking Justin Rose to win the BMW Championship.
Alas it was not to be.
Weather delays caused everything to be put back to the Monday. Rose went out there and did his best and even forced a playoff. But it all just wasn't enough and he came 2nd.
To make matters worse we had an e/w bet on Tiger Woods requiring him to come in the Top 5 and he came tied for 6th ugh.
Oh well it is what it is. I had my Rose bet at Bet365 and was tempted to use their cashout feature but the 12/1 odds I was only getting 5/1 prior to the playoff. Just not worth it.
So annoyed by all of that ha. Usually I'm happy just having horses still in play in the final round and we had that. Can't imagine how Rose is feeling after that.
Here's the Omega cash anyway:

Onto this week.
KLM Open 2018 Betting Tips:
All of these are to win & E/W.
Michael Lorenzo-Vera – 1/4u @ 28/1
Don't see how we can't take him. He stepped up last week like I predicted and is coming in hotter than I remember to a course where he has performed well previously. I'm good with it.
Lee Westwood – 1/4u @ 18/1
Strong performance last time here and his odds have drifted. He was 16/1 earlier in the week and that was putting me off but I'm good at this slight price bump considering he's playing some solid golf right now.
Andrea Pavan – 1/8u @ 40/1
After winning the Czech Masters Pavan got cut at the Omega but still didn't perform too bad. Think he has everything in place to work on this course and I'm good with a small bet.
George Coetzee – 1/8u @ 55/1
Poor form for the last little bit overall but you can't count the South African out. Decent performance at the European Masters and I'm good with a small bet on him here.
LPGA Evian Championship 2018 Betting Tips:
Sei Young Kim – 1/4u @ 28/1
Not the best bounce back performer after a cut over the last year but historically has had some very good success with that. With her performances here I'm good for a small bet on her to win & E/W.
Georgia Hall – 1/4u @ 22/1
One of the most in form golfers in the LPGA currently and she performed well here last year. Easy bet to win & E/W.
Lydia Ko – 1/8u @ 18/1
Not dominant like she once was but still can hang with the ladies at the top and I'm good with a small bet to win & E/W based on past performances and current form.