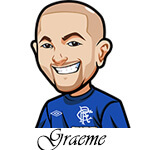 Follow @SBTSportBetting
The second leg of Liverpool vs Barcelona takes place on Tuesday, May 7th in the UEFA Champions League.
Liverpool need an absolute miracle after getting humiliated 3-0 at the Nou Camp.
To their credit they are unbeaten in the Champions League at home. However the tougher teams that they played – PSG, Munich and Napoli – they only beat by a slim margin or drew with. They need to beat Barcelona by a lot of goals and that's going to be tough.
Liverpool have been given the bad news that both Roberto Firmino and Mohamed Salah are out of Tuesdays game.
Salah must sit it out due to suffering a concussion in the game against Newcastle. Formino has that groin issue and will not play.
That's bad news for Liverpool who already come into this game tired after their tough game against Newcastle. Barcelona meanwhile were able to rest most of their players on the weekend so they'll be fresh.
The first game – while the scoreline was bad, stats wise it wasn't as bad as some games have been for teams playing Barcelona.
Liverpool had more shots in the game and also more possession with 53% of it.
Missing Salah and Formino will be tough for them though.
I just can't see by Barcelona in this one. They'll be quite happy to get an early goal and then do what they do best – hog the possession and tire out the Liverpool players. They may even do that from the off and I just don't think Liverpool will be able to keep it up for the full 90 minutes.
I'm going to do 1u on Barcelona to win at 2.80 odds.
I'll cover the Ajax vs Tottenham game tomorrow but in the meantime let's see what other football is taking place on the 7th we can bet.
FC Brno vs Hradec Kralove Betting Tips:
One of those games that when I look at the stats I feel a draw is on the cards and the value is there.
This is in the Czech Republic 2nd League. Both teams are battling for promotion with Hradec Kralove on 46 points and third in the league, with FC Brno just one point below them.
Hradec have the tightest defence in the league and that should neutralize the FC Brno offense which is what gets them most of their wins.
Hradec are draw specialists on the road with 6 draws in 13 games. They'll be quite happy to get a draw here against tough opposition.
They've been a bit off form lately but should be up for this one and just got that insane win over Budejovice. I think based on that one they'll be even more happy just to get the draw.
Just one of those games that when I glance at the stats, the draw stands out the most for me.
(Odds on this page are correct as of 2019/05/06 1:27:21 PM EST but are subject to change)

Follow @SBTSportBetting