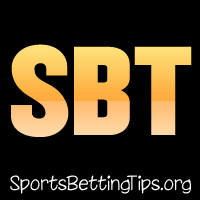 Follow @SBTSportBetting


[Get Exclusive Tips on our Patreon, Ad-Free
]
Two close games in the NBA yesterday to tie everything up.
The Raptors off the back of another Kawhi Leonard sensational performance won by 5 points and it was good for the Raps to see the others step up.
The Denver Nuggets tied their series up 2-2 with a 116-112 win. Big one that after the overtime loss a couple of nights prior.
Today we've got two games with the road teams leading 2-1 in the series. The Bucks are in Boston again and the Warriors are in Houston again.
Let's get to it:
Celtics vs Bucks Game 4 Betting Tips:
Vin: There is a really great team hidden in Boston that it doesn't look like we are going to get to see. The team we saw in game one was dangerous. They played outstanding defense and they moved the ball on offense. This team we have seen the last couple of games isn't that. They play too much ISO-ball and that leads to an inefficient offense.
The Bucks outscored the Celtics 52-24 in the paint as Giannis Antentokounmpo has just been willing himself to score and getting to the line a ton. This team's free throw percentage could come back to haunt them in this series, but as long as they are scoring in the paint and shooting well from deep they are really hard to beat.
In the playoffs, it's hard to see a team winning three straight when they are as evenly matched as these two teams. If I thought the Celtics would respond by playing more team basketball, I would back them here. When the Celtics' back is against the wall, they resort to their bad habits while the Bucks always play exactly their game. I have said all along the Bucks are the best team in these playoffs and I think they show it tonight.
https://www.Bovada.lvBucks -1.5
Graeme: It's hard not to stick with the narrative that the Bucks went into game 1 relaxed and cocky and that's how Boston got the win.
The Celtics biggest issue is that their defence just can't contain guys like GIannis. They're struggling hard and even with guys like George Hill and pat Connaughton able to put up the points.
I don't think the Celtics have an answer for them.
https://www.Bovada.lvBucks -1.5
Warriors vs Rockets Game 4 Betting Tips:
Vin: The big question of this series is can the Warriors win when it's the Kevin Durant show? He has been absolutely amazing in these playoffs and is right there with Kawhi Leonard as the most dominant player we've seen. The only problem with that is that it has taken Stephen Curry out of the equation a bit.
That is a bit of a oversimplification, but it's hard to deny that the Warriors play their most dominant (and most beautiful) brand of basketball when Curry is doing his thing and the team is dominating.
I think the Rockets would do well to try and push this in their favor. Pushing Curry a bit harder and letting Durant try and take over. Durant's best game is the one that they won. Plus, this is pretty much it for the Rockets. They lose here and they can forget about it. This is a must-win for them if they have any hope in this series.
https://www.Bovada.lvRockets -1.5
Graeme: Back the Rockets to win Game 3 was one of the easiest bets i've made in the playoffs. Typical Warriors.
So this is an interesting one. Warriors are often good at the bounce back and will they do it here?
I think so. Despite the Warriors record this season, when they want to flex they've been able to do it generally and I think we see that again tonight.
https://www.Bovada.lvWarriors win outright
Follow @SBTSportBetting